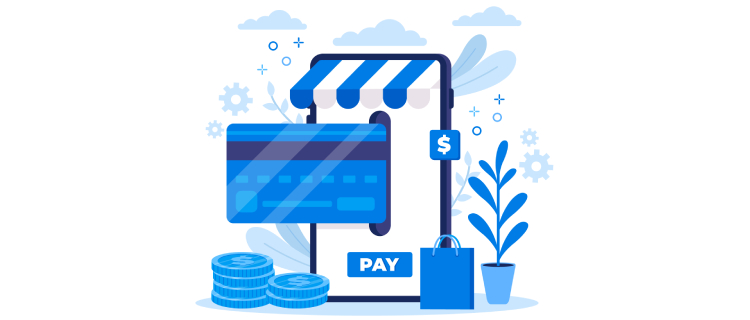 If people like the products or services that you are offering online, they will want to buy it of course. But this is not possible without a proper payment gateway unless you're accepting cash on delivery.
Since cash on delivery is not the preferred choice of payment for most eCommerce merchants due to many reasons and restrictions, payments through credit cards or debit cards are the best available options.
What Is A Payment Gateway?
A Payment gateway is a software application that works as an intermediary between the online eCommerce store and the bank that either authorizes or declines the customer's credit card payment. Some popular payment gateways include PayPal, Stripe, Authorize,net, SecurePay, AmazonPay, and Square.
Functionality Of Ecommerce Payment Gateway
Being an owner of an eCommerce store, you don't need to understand the whole mechanism of payment gateways. You are just required to select a suitable payment gateway and integrate it with your eCommerce store online.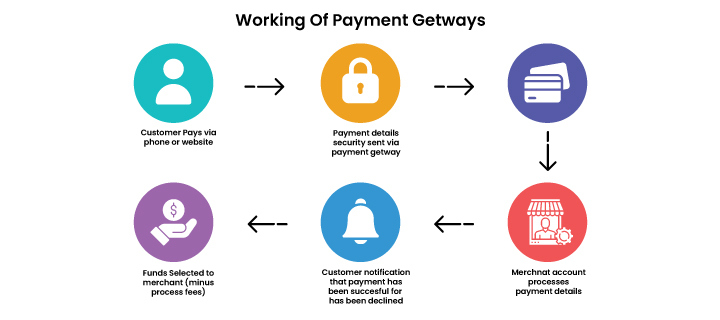 This can be easily done with a setup wizard that is user friendly. After the setup is successful, it permits you to collect payments from your customers. The process of an eCommerce payment gateway is carried out in the following steps:
Customer makes a payment for the purchase using mobile, tablet or website

The payment details are securely sent via an eCommerce payment gateway

The merchant account processes the payment details

Customer is notified whether the payment has been successful or declined

Funds are settled to the merchant after deducting the processing fee.
Let us look at some of the best eCommerce payment gateway available these days.
I am sure the majority of you would already be familiar with this name, as PayPal needs no introduction. It is one of the best payment gateways for e-commerce as it is the most popular, trusted, and reliable among the other payment gateways.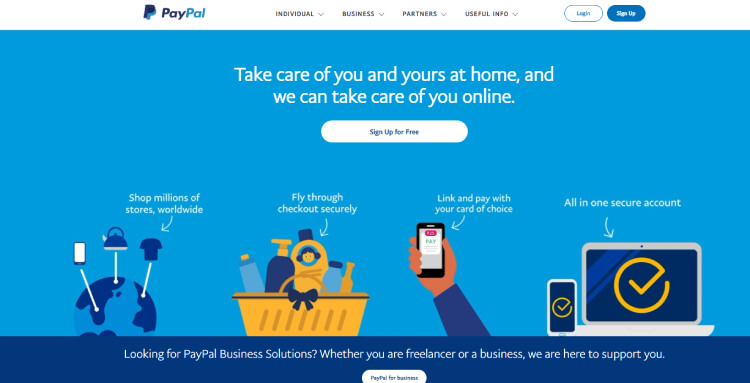 PayPal was established in the year 2002, and it is the most used payment gateway for e-commerce all across the globe that is available in almost 203 countries till date. Although PayPal charges service charges per transaction from the eCommerce store owners, it is free for the buyers.
Some major reasons businesses opt for PayPal is its brand recognition, easy setup and security of payment details. PayPal provides a feature of storing PayPal balance in your account that can be used for spending and expenditure. Even the checkout procedure is quite simplified and provides ease of use to the customers.
PayPal, having a strong anti-fraud team, has blocked and frozen multiple suspicious accounts based on the evaluation of their transactions. Even though PayPal is considered one of the costliest payment gateways, it is still widely spread among businesses and startups. PayPal charges 4.4% plus a $0.30 fee per transaction.
Benefits:
No startup costs or monthly fees

Accepts international payments and multi-currency payments

Keeps your financial information secure due to high-end security
Drawbacks:
Transaction fee can be expensive

Poor customer support
Best suitable for Small & Medium-sized companies
Signup Link: https://www.paypal.com
Though being a new eCommerce payment gateway, Stripe has gained popularity in the market quickly. It is considered one of the leading and best eCommerce payment gateway these days.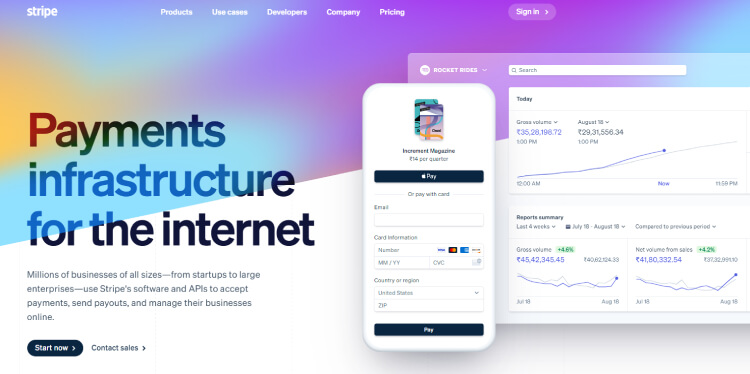 Stripe is very highly suitable for payments made through credit cards. One of the major advantages of using Stripe is that the customers are not redirected to another page when the payment is being processed. Instead, they are allowed to stay on the same page.
Stripe is considered one of the best payment gateway for e-commerce as it offers a trial period along with delayed payments. This allows the users to decide whether they want to continue with this eCommerce payment gateway or not. In addition to being compatible with numerous currencies, Stripe also accepts cryptocurrencies like Bitcoin.
Stripe is being used as a payment gateway in most of the major continents, and it also supports payments from 24 currencies to date. Stripe has a well-maintained API that helps in connecting with new customers and helps in customizing the workflow, resulting in a positive user experience. Stripe charges a fee of 2.9% + 30c per transaction.
Benefits:
Offers free trial period

Customized libraries

Doesn't redirect you to other pages

Accepts cryptocurrencies
Drawbacks:
User experience can be challenging for those from a non-technical background.

Geographical limitations

Expensive
Best Suitable for Medium and Large-sized companies
Signup Link: https://stripe.com
Authorize.net is the oldest and most trusted payment gateway for e-commerce as it has been around for more than 20 years. It is well known for its customized and feasible user experience and developer-friendly API.
Authorize.net is best suitable for integration with Magento and WooCommerce stores, as it features multiple extensions. It is well suited majorly for small and medium sized businesses as it transfers funds immediately to the bank account saving a lot of time and money. You do not require an SSL Certificate or PCI Compliance to use this plugin.
Authorize.net has additional features like robust security and anti-fraud detection for preventing fraudulent transactions. Unlike the other eCommerce payment gateway, Authorize.net charges fixed monthly charges in addition to the transaction fee. It is quite costly for merchants, though.
Authorize.net has an all-in-one payment provider option which can sometimes confuse customers. It has been widely used in many countries since 1996, and it supports numerous currencies making the checkout procedure easy and convenient. Authorize.net charges a fee of 2.9% + 30c per transaction.
Benefits:
Does not limit the size of transactions

No long term contracts

Great customer service
Drawbacks:
Website is not user friendly

Expensive
Best suitable for Small & Medium-sized companies
Signup Link: https://www.authorize.net
Introduced in 1997, SecurePay started offering online shopping carts and later updated to mobile and other forms of payment. SecurePay now offers a simplified and secured online shopping cart, easy mobile and credit card payments and electronic check services. SecurePay provides an additional feature of third-party shopping carts where the new high-in-demand shopping carts can be easily integrated.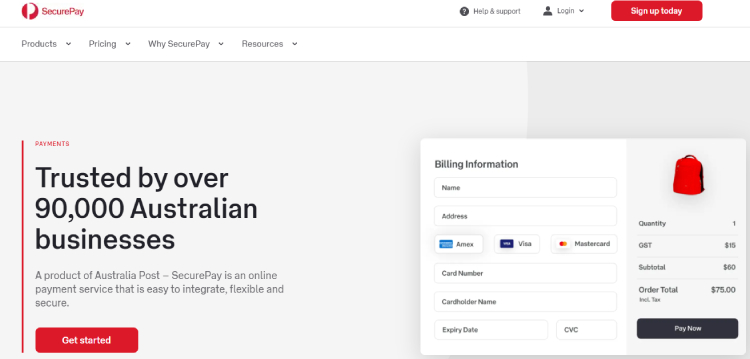 SecurePay is considered one of the best eCommerce payment gateway because of its additional feature known as SecurePay Insights. This feature lets the merchants compare their online popularity and reputation, social media activity, and current revenue to past performances with their locations' competitive businesses.
SecurePay is majorly suitable for small and medium-sized businesses and startups. It provides all types of payment options, simple registration and integration, and shopping carts. Additionally, it also offers a free trial plan for online payments.
The prices of all the payment plans are based upon the total number of transactions processed every month. SecurePay accepts payments from ApplePay and EMV and is feasible for large and heavy payment transactions. SecurePay charges 2.4% for online payments and 45% transaction + $395/year for e-commerce payments.
Benefits:
Shopping cart integration

Ease of account management

Secure online payments
Drawbacks:
Not available for android devices
Best suitable for Small & Medium-sized companies
Signup Link: https://www.securepay.com.au/
Everyone who shops online must be well aware of the brand. Recently Amazon has launched a new eCommerce payment gateway feature known as AmazonPay. Backed up by the huge brand name, AmazonPay is gaining popularity quickly and becoming the go-to option for small and medium-sized businesses.
Various top brands utilize AmazonPay as it is considered one of the best payment gateway for e-commerce. It is known for providing secured and simplified payment services. AmazonPay is API driven and provides free plugins to multiple eCommerce platforms. The on-site checkout option provided by AmazonPay enhances the customer experience.
The major advantages of using this eCommerce payment gateway are that it can be easily customized to your current eCommerce website. Besides, it also ensures 100% safety of the payment transaction. AmazonPay payment gateway is available in various countries as it also supports numerous languages and currencies.
This eCommerce payment gateway is not recommended for businesses handling both online and in-person transactions. It can also be expensive for merchants who experience a high traffic volume on their websites. AmazonPay charges a Domestic processing fee varying from 2.9% to 4%, plus a fixed authorization fee of $0.30.
Benefits:
Rewards and coupons for shopping

Compatible with all types of devices

Provides a wide range of transactions
Drawbacks:
High processing fee

Not accepted by non-amazon affiliated merchants

Not suitable for large-sized businesses
Best suitable for Small & Medium-sized companies
Signup Link: https://www.amazon.in/amazonpay/home
Square, unlike others, provides an option for both online payments and in-person payments. This is an excellent option for businesses having retail stores and planning to start selling online.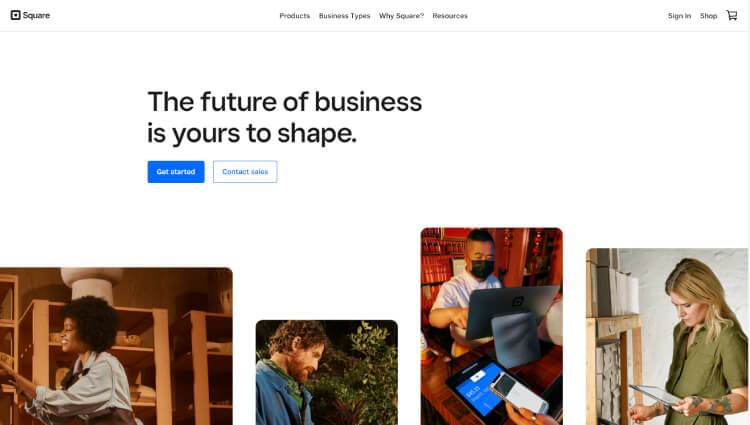 And it is also suitable for businesses planning to open retail locations in addition to your eCommerce store. Square charges the merchants nominal just like PayPal and Stripe. It is easy and simple to integrate Square into your eCommerce website.
Square has been considered one of the best eCommerce payment gateways these days as it allows merchants to accept payments online and offline from any device. Square has various well-known eCommerce partners such as Wix, WooCommerce, OpenCart, Magento, WordPress, and many more. Square charges $60/location per month along with a 2.5% charge plus $.10 per swipe.
Benefits:
24X7 support center available

Extensive Integration
Drawbacks:
Limited business transactions
Best suitable for Small & Medium-sized companies
Signup Link: https://squareup.com/us/en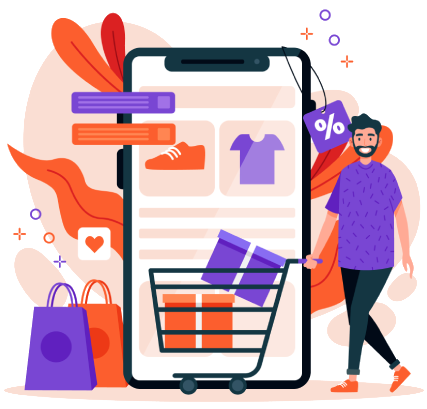 Tips For Selecting The Best Ecommerce Payment Gateway
Consider Fees And Service Agreement Requirements
Of course, you need to consider your budget before proceeding further with the payment gateway. The processing charges and transaction fees differ in each of the payment gateways. Consider the one that suits your payment needs so that you do not have to step ahead of your decided budget. Also, read all the terms and conditions properly before signing up.
Make Your Customers Feel Safe And Secure
All customers expect a high-quality website that runs on secure payment options, irrespective of the size of your business – small, medium or large. Some customers might not even realize that they may temporarily be redirected to a third-party website while their transactions are being processed. Secured and anti-fraud measures are a must here.
Provides Multiple Features
Customers get easily attracted to the websites providing multiple features altogether. Select the payment gateway that provides you with multiple features that can benefit your business. Also, check if the payment page is responsive and adaptable to different screen sizes.
Recurring Payments
Processing recurring payments can indeed be a daunting task. Automation can come in handy if you wish to offer recurring billing options to your customers. Do not hesitate to select the payment gateways that automate recurring payments.
Customer Support
In case of any discrepancies or queries, customers will need to contact you and get in touch with you regarding their payment issues. Ensure that the eCommerce payment you select provides good customer support, not just through email but also via phone.
Final Thoughts
The decision to select a suitable eCommerce payment gateway for your eCommerce website should be evaluated considering the necessary factors like popularity, flexibility and of course your budget. You can look out for evolving payment methods like alternative currencies such as bitcoin trending in the market.
Payment Gateway FAQs
Does the payment gateway support new payment methods?
The world of payments is moving rapidly recently, with new payment methods continually coming to the rescue. While selecting a payment gateway for your business, you should consider whether the gateway supports all the payment methods you require.
Can payment gateways help with tax compliance?
Federal and state tax rules and regulations can vary by jurisdiction. International sales tax along with VAT and GST taxes may also apply. Ensure to select a payment gateway that's familiar with the tax codes in all the areas in which you plan to do business.