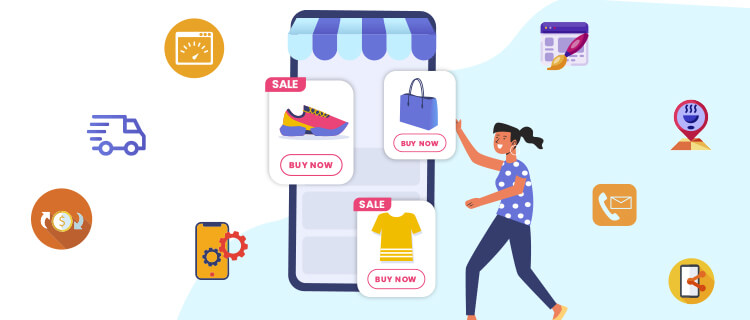 Whenever a user lands on your page, the very first thing that impresses them is the look and feel of the website. It is important to ensure that your website gives a visually appealing look to the visitors to create the first impression.
The complete look and feel revolve around user-focused design elements, which compels the visitors to stay. And developing a user-friendly eCommerce website has only gotten easier over the years.
Here we discuss some of the important steps to make your eCommerce website user friendly.
Steps to Make eCommerce Website User-friendly
1. Design
The design speaks volumes about the business. You need to be very selective while choosing the right design for your eCommerce site. To make your eCommerce store look user friendly, you need to integrate a design that makes your website look perfect.
Luckily you get plenty of designs that lets you integrate a multitude of plugins that will make an impressive website without much hassle.
You can choose designs that are compatible with eCommerce to make the website foolproof. If you are looking for designs for customizing the look and feel of your website, you get plenty of them, both free and premium. Some are pre-styled templates that will help you easily customize the website.
Here are a few designs that are ideal for your eCommerce store:
Nextup: If you own a music store, want to add music videos and audios or even sell concert tickets, this theme is ideal for you. It also lets you share on social media. It's great for communicating with your fans and you can even sell your merchandise.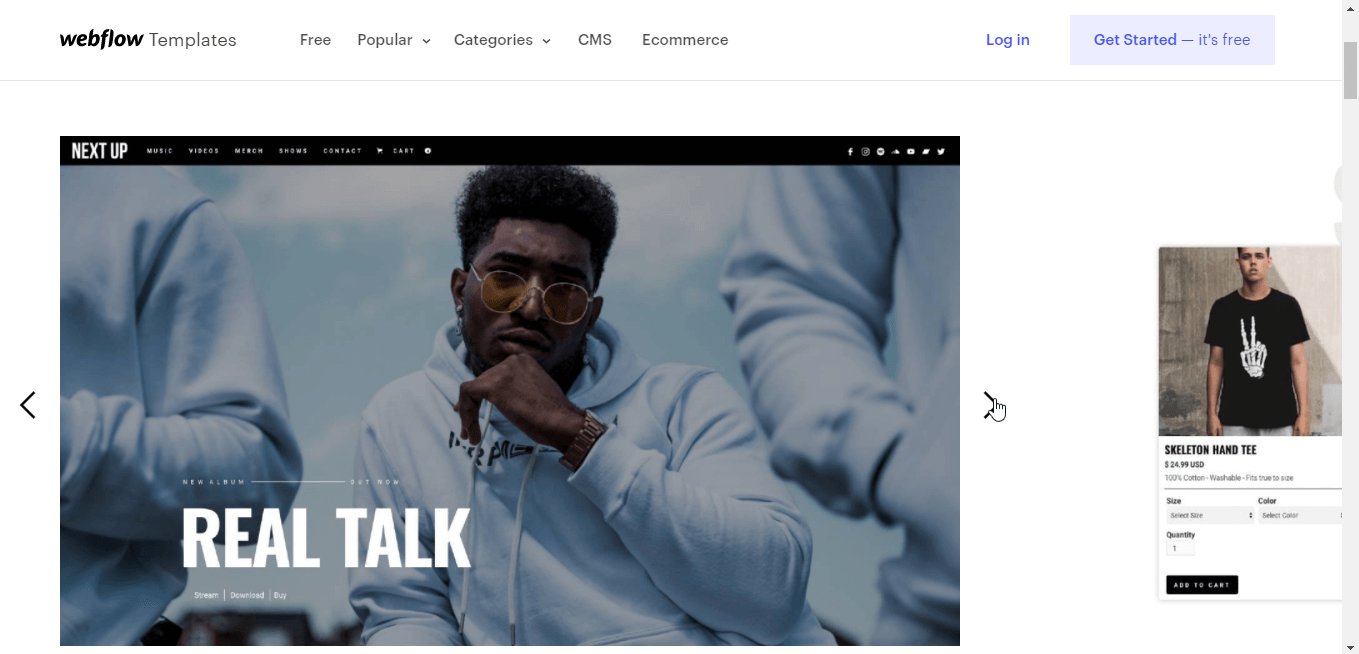 Opale: This is a powerful and easy-to-use design theme for your eCommerce store. It has a white and gray colour theme and is ideal for fashion jewellery, and high-end products like premium watches. It offers an elegant theme to showcase the products.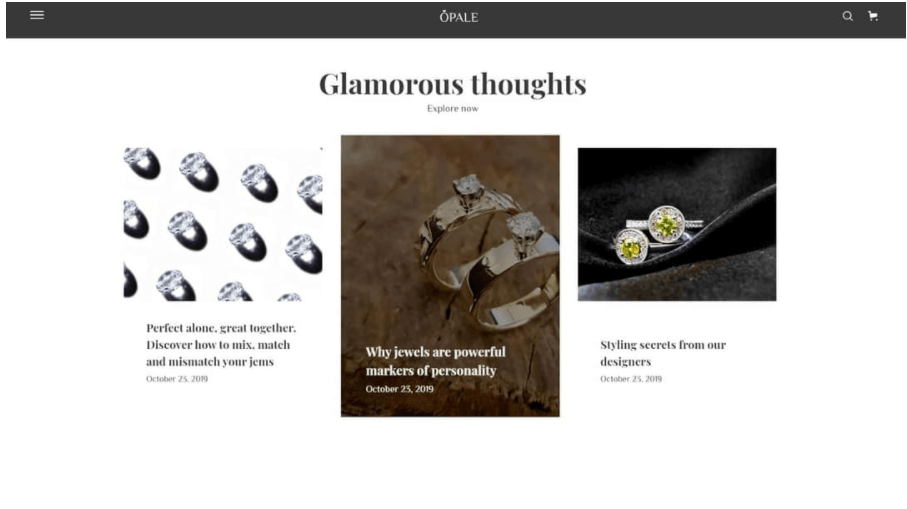 Quadra: It is one of the multipurpose themes used in various eCommerce websites. Quadra is also ideal for footwear stores. The product pages are elegant and showcase the products in the right manner. The theme has a fully functional cart and checkout pages.
Custom Design: Apart from customizing ready-made themes, you can also take help from professional eCommerce design agencies to create a custom theme designed specifically for your website's needs and goals. You should go for a custom theme if good speed and great overall presentation are your main priorities.
Even when the design is important for your eCommerce website, do not over-design your website. Do not overdo your fonts, designs etc, as they might be mistaken as an ad rather than your page design.
And overall stick to friction less navigation on your eCommerce website. Ensure that the layout is easy to move around. Also, make sure that your design supports the omnipresent search.
2. Site Speed
Site speed and the site performance is something every store should be concerned about. Most of the time eCommerce sites take comparatively longer time to load, depending on what they contain.
Remember, a slow site is never user friendly. It never makes the customer stick to the site and makes them wander away. And especially when a potential customer is not familiar with your site, they are never going to wait.
The site speed determines your site performance. Any kind of time delay impacts the sales on your eCommerce store. To make your site speed better, here are some things you can make use for a smoother experience and faster website:
A faster theme – Use faster themes that take less time to load.
Optimize your images – Using too many uncompressed, high-quality images, will cause a lag in the website.
Use fast and reliable hosting service – Choice of hosting service does impact the site speed.
Test your website – Test your page speed on your desktop and mobile devices using the Google Test My Site Tool.
Use fewer pop-ups – Pop-ups are generally distracting, hence sparingly using them is ideal.
3. Mobile-friendly
As you can see, most of the searches happen using mobile. The eCommerce industry is ever-growing and especially at a faster pace. To deliver faster experiences, you can make use of mobile-friendly stores.
Ever since the advent of using mobile for searches, the websites are making their pages mobile-friendly.
If you take a look at the recent trends in eCommerce, you can see that it is all heading in a mobile direction, which means that you need to focus on gaining attention from your customers through these handheld devices.
Moreover, the sales from mobile devices are trending if you take a look at the devices from which your customers are shopping. And yet again most consumers prefer a mobile app.
And so if you are an eCommerce store owner, and do not have a mobile app for your store, get it done.
You might not want to lose your customers, just because your web page was not mobile-friendly. Hence, make sure your designs and themes are responsive.
Moreover, you can amplify your visibility with mobile-friendly eCommerce stores. This way, you can reach wider audiences and translate it into better Google rankings.
You can make use of impressive themes that will let you articulate and build technologically-deft, social media-friendly sleek design pages that are mobile-friendly.
With the eCommerce mobile-friendly themes, you can even integrate with social media, multiple header layouts and much more. Using them, your pages will look excellent on mobile phones and even on tablets.
4. Contact Information
Don't make your customer scroll around your website, just to find your contact information. Make it rightly placed on your website that makes them easy to locate.
You can also make your communication through live chat or even make use of the helpdesk plugin to establish a healthy conversation with your customers.
Live chat plugins like WSChat – ELEX WordPress Live Chat Plugin allow you to keep your website visitors happy and engaged with the needful conversation on your store. It also helps to assist them timely, rather than making them wait.
Also, you can use help desk plugins, that also helps you track the issues using tickets and get back to customers promptly. You can also make a contact form, using popular form builders and then help the customer place their query to get assisted in the quickest way possible.
5. Store Locator
Ensure that you provide your contact information, location details, store operation hours and even the popular holidays so the customer is clear when you are available. The message will be loud and clear, that your customer will have no further confusions regarding the same.
Making your customer navigate the whole website to find your store location is not ideal and shall damage your reputation among the customers.
6. Payment Options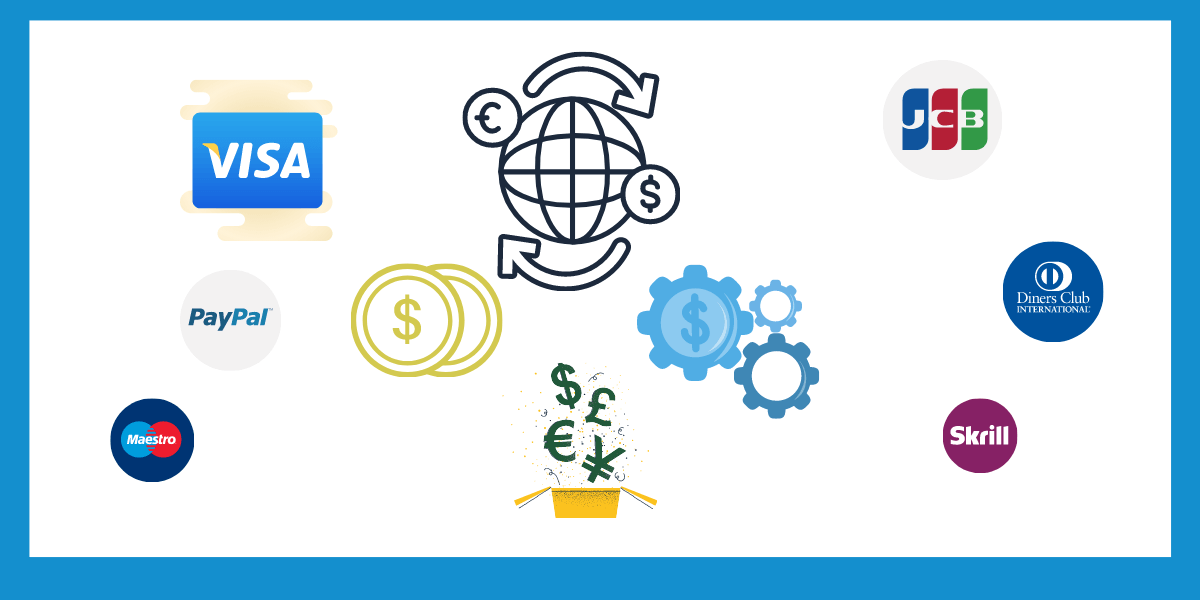 Never cause a cart abandonment just because you did not provide a particular payment option for your customer. Ensure that you offer a wide range of convenient payment options on your checkout page.
You can look for a variety of payment options that can be easily included on your eCommerce store swiftly without much hassle to integrate.
Providing the right payment options builds trust in your customers. Hence you need to be very cautious about the payment option and do not add something that becomes an unpleasant surprise for your customers.
With such plugins that work with your eCommerce store, you can not only provide various payment options, which are secured and also charge any hidden charges as well as let your store work independent of the currency or region your customers shop from.
7. Shipping
When you are into eCommerce, shipping is an integral part of your business. Moreover, the reputation of your store depends on how safely you ship your products to your customers.
You can integrate shipping plugins to your eCommerce website using various extensions to enhance the shipping experience for your customers.
Offering clear and explicit shipping rates on your eCommerce store makes the customer experience augment. Popularly used shipping services are:
With these shipping options included in your eCommerce store, you can cost-effectively offer convenient and reliable shipping. Moreover, if you make use of efficient packing algorithms, you can also reduce the shipping cost invariably.
All you need to do is choose the right shipping integration for your store with respect to the platform you choose to build your eCommerce site.
8. Offers and Deals
Deals, free stuff and coupons etc. are never ignored by the customers. These are like the magnets that truly bring in potential customers to your store. If you are running an eCommerce store, then you are likely gonna offer plenty of 'buy one get one', discounts and other offers to propel your sales.
To make it work swiftly, you can make use of various extensions, apps, and other tools that are ideal to set up the discounts and offers on your store.
Using the right extension, you can also provide multiple offers dynamically on your store. You can even choose which user roles need to get the discount based on the previous purchases, the current purchases, and even the buying pattern.
Never shy away from providing good discounts and offers to reward your customers and uphold customer satisfaction.
9. Social Sharing Buttons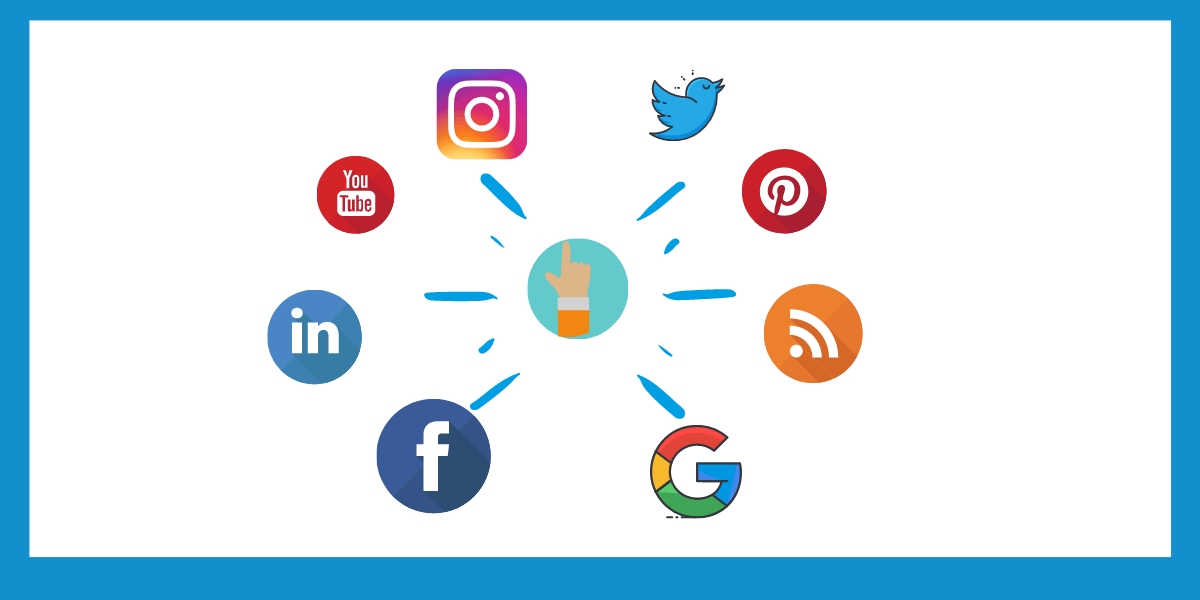 People always love to share information about their purchase. Or maybe they want to even seek a general opinion about the product. In every way, for some reason, they might want to share the product information on social media channels.
Give your customers the option to do the same by including the social media links in the product page. This will ease the process of sharing for them. Even if they don't make the purchase, they might come back again at a later point.
Conclusion
The above options are sure to help you gain your customer's confidence. What works for one, might not work for the other, hence always implement those that work for your customers.
Always design your eCommerce website, with the customer in mind. There are numerous options to optimize your eCommerce store user experience, but you need to choose it wisely.
You may find various platforms that are an ideal option when it comes to an eCommerce store, with a multitude of extensions available to extend its functionality.