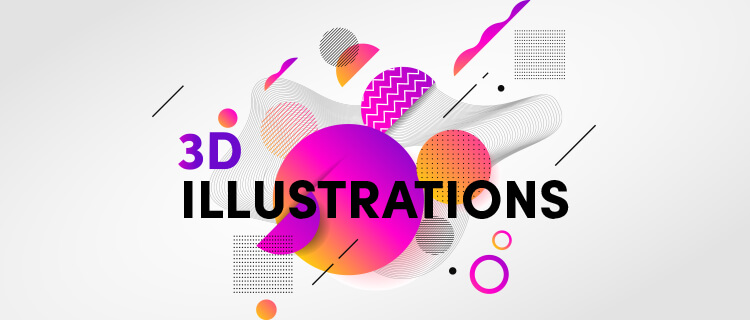 A strong visual impact is one of the most vital factors in web design. Engaging customer experience is only possible with the right balance of user interface, accessibility, and a visual impact.
When it comes to a visually appealing website, web designs with 3D elements and Illustrations play a crucial role. They make websites look interactive, impressive, and illustrative.
1. 3D Illustration:
A great illustration is a sign of brand identity and uniqueness. It can bring unity to any printed collateral or piece of art.
To add reality to the graphics, integrate the content with illustration style. This blends both the physical and digital worlds in your website.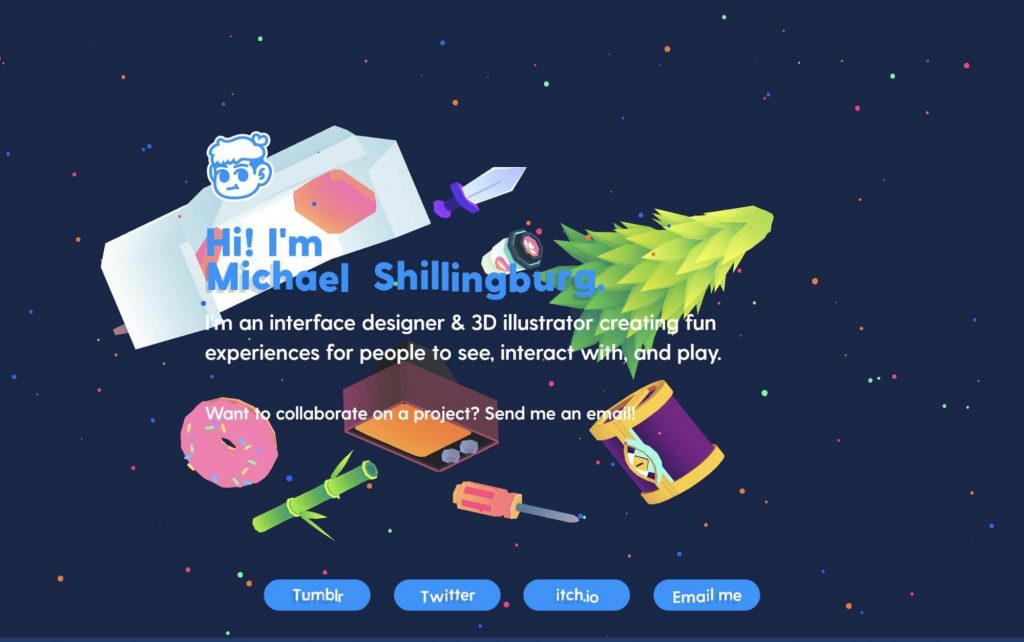 A good illustration can bring unity to any art poster, branding identity or printed collateral. Content with the cut-out illustration style can add depth and reality to graphics designed to blur the boundaries between the digital and physical worlds.
Nothing is impossible when it comes to 3D Illustrations and elements. Moreover, they also focus on connecting humans to the world of digital products. They create a world of fantasy with the manipulating digital elements.
Big brands use 3D elements and illustrations to display their quality products on their websites. Products like sports gear, sneakers, food, and many such with designs are displayed with 3D elements to make them more appealing.
2. Custom-Made Illustrations:
Custom-made illustrations have been in the trend for the past few years. They have already created a major impact in the global industry of web design by storm.
You can integrate them into landing pages or the entire website.
3. Illustrative Icons:
Dynamic icons can connect the target audience with the services naturally. The illustrative icons establish a visual hierarchy to draw the attention of the users to the website.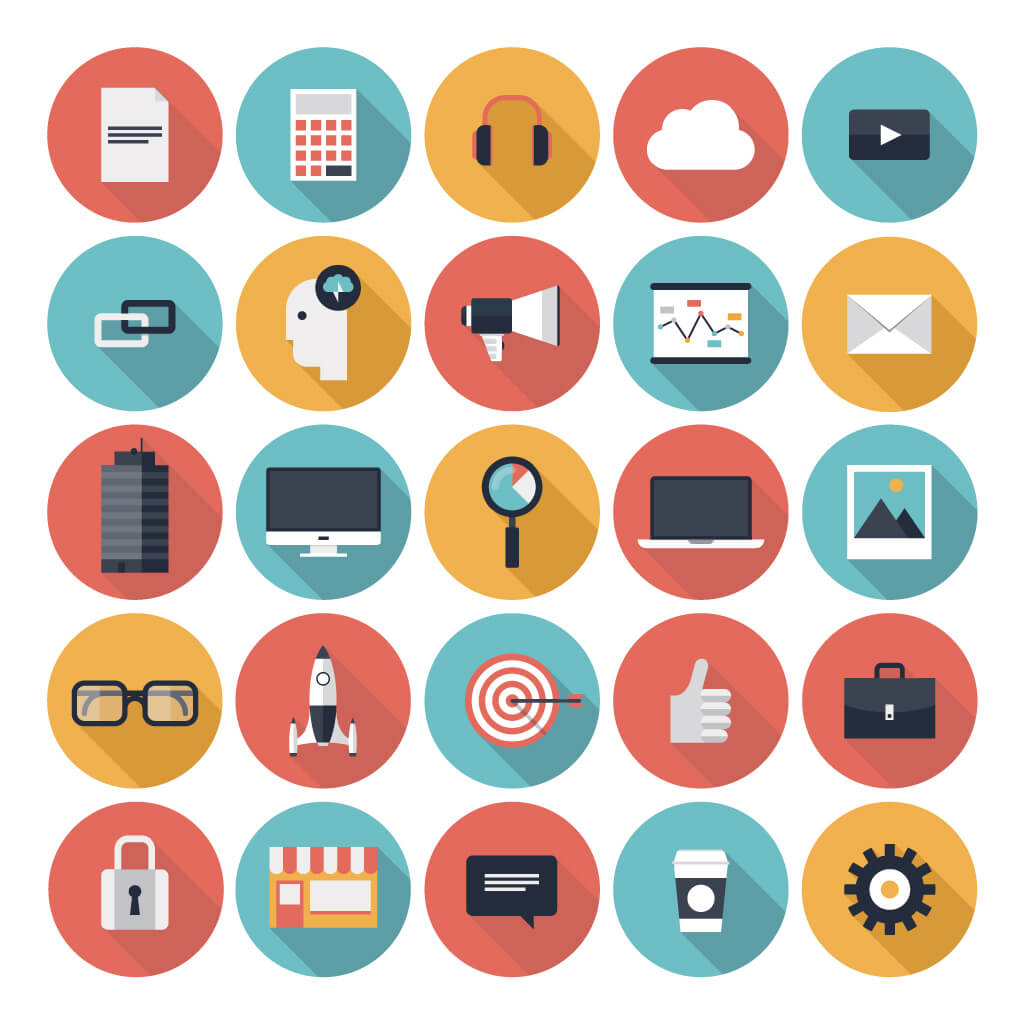 4. Transform Humans of Flat Design Into 3D:
Some illustrated characters are often a part of websites with digital products. To create a sound impact, these illustrated elements are recreated in 3D.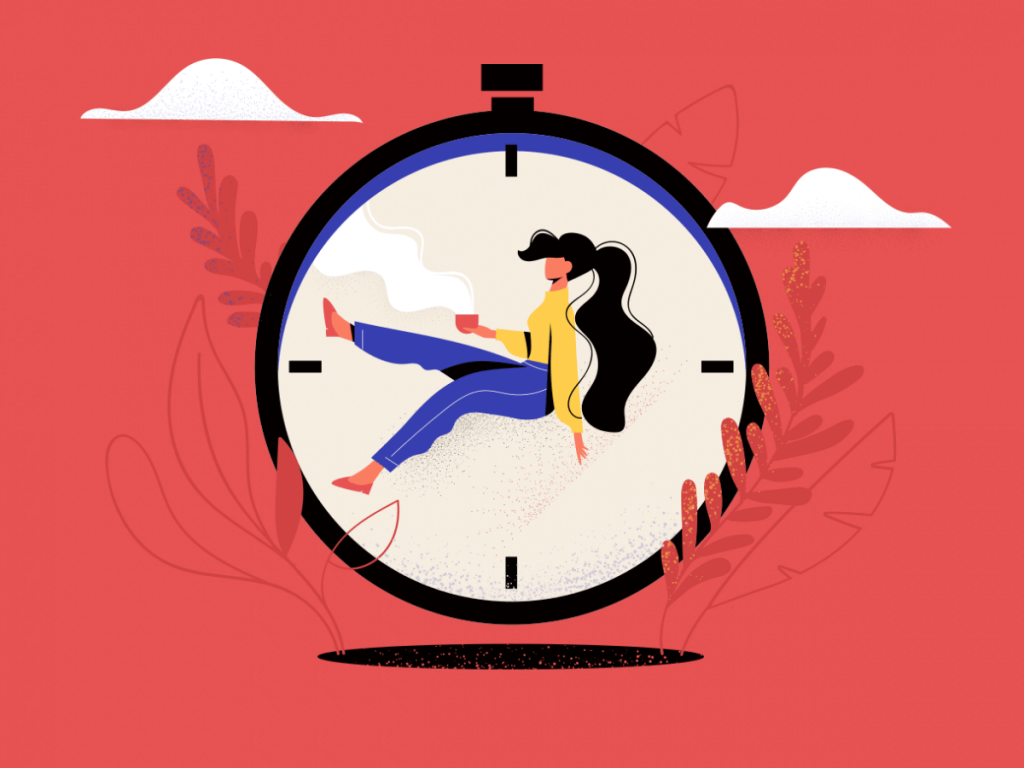 5. Organic Abstract 3D Shapes:
The traditional geometric shape designs have been replaced by organic fluid shapes. They add a new flavor to the websites with their abstract shapes and compositions.
6. Fantastic Humanoids:
The 3D world is full of possibilities. Web designers and creators can play with these to create a fantasy world. Humanoids are a great way to go out of the box with the website designs.
7. High-End Textures:
3D is becoming a popular choice for web designers, motion artists, and texture artists. They add a visual impact to the amazing textures.
8. Blending 2D, 3D, and RL:
Websites with the right balance of 2D and 3D elements strike a chord with the audience. The web design world is a home to AR and 3D tools easily available for integration.