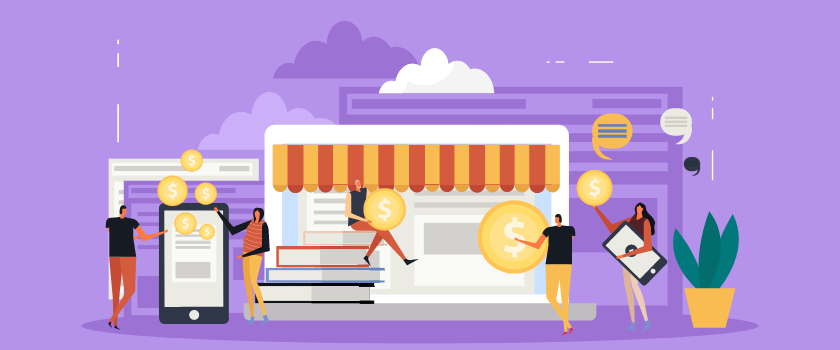 Are you already selling on Etsy and looking to grow your online business by building a Shopify Store? Or are you already selling using both platforms but have not set up the integration yet? In this article, let's check out the perks of integrating both platforms.
What is Shopify?
Shopify is an e-commerce platform that enables businesses to create and manage their own online stores. It provides Shopify users with tools for customizing the look, feel, and functionality of their store, as well as managing inventory, orders, customers, payments, shipping, and other aspects of running an online business.
Shopify also offers powerful analytics tools for tracking store performance, giving you the insights you need to make smarter decisions for your business. Learn more about our Shopify Development Services.
What is Etsy?
Etsy is an online marketplace where entrepreneurs can list their handmade products and vintage items. It connects sellers with buyers who are actively looking to purchase unique items. With its wide range of categories and product selection, Etsy is a great way to reach new customers and expand your business.
Does Shopify Integrate with Etsy?
Yes, Shopify can be integrated with Etsy so entrepreneurs and makers can take advantage of the features offered by both platforms. With this integration, users are able to sync products across both sites, manage orders more efficiently, and gain valuable insights into how their products are performing.
Additionally, it allows entrepreneurs and makers to expand their reach and increase visibility in new markets. By connecting Shopify with Etsy, makers can maximize their potential for success and reach more customers than ever before.
Why Integrate Shopify with Etsy?
Many e-commerce ventures that started out as side hustles are now expanding into larger businesses. If you already have a Shopify store, you could potentially think of creating an account on Etsy and syncing your products. By syncing the two platforms together, you can expand the reach of your business and grow your customer base in new markets. You can also automate the process of listing and updating products on both platforms, making it easier to manage your business from one central location.
For users selling their products on Etsy, the platform's limited features often prevent them from conducting business operations at scale. That's why entrepreneurs turn to a Platform like Shopify to grow their businesses.
Advantages of Using Etsy and Shopify Together
Integrating Shopify with Etsy has many advantages. By combining both platforms, you can maximize your potential for success by increasing visibility across multiple channels.
Increased Sales
By listing your products on both Shopify and Etsy, you can reach a wider audience, leading to increased sales.
Streamlined Operations
Integrating the two platforms allows for a seamless process of updating product information, inventory, and orders.
Access to Etsy's Large Customer Base
Etsy has a large, dedicated customer base that you can tap into by integrating with Shopify.
Time-Saving
By integrating Shopify and Etsy, you can automate many tasks, freeing up time to focus on growing your business.
Easy Tracking and Analysis
Integrating the two platforms provides an easy way to track and analyze sales data across multiple channels.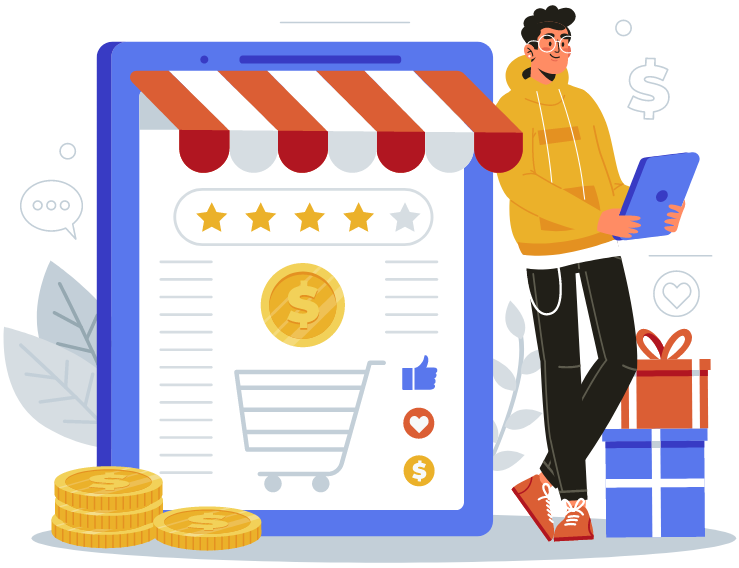 One-stop solution for all your Shopify requirements!
Set up your Shopify store or migrate to one with Zestard's Shopify Development services.
With the power of automation, you can focus on other aspects of your business while still keeping your customers happy and informed. By expanding your reach and increasing your visibility, you can grow your business in new markets and reach more potential customers than ever before.
Learn more about our digital marketing services to grow your business.
What are the Challenges of Integrating Shopify with Etsy
Although integrating Shopify with Etsy has its advantages, it also brings some challenges. Managing both the Shopify store and Etsy store may require additional resources and time in order to keep both platforms up-to-date and running smoothly. With Etsy, you'll be competing against other online stores selling similar items, while Shopify allows you to create a unique online store that stands out from the competition.
Ensure you have a plan in place for how you will manage orders, customer service inquiries, and other administrative tasks. While juggling multiple accounts on different platforms can be difficult, it pays off in the long run if you're able to properly capitalize on both platforms' advantages.
How to Integrate Shopify and Etsy
Here are a few ways to integrate Shopify and Etsy:
Coding the APIs (Application Programming Interface)
This method requires programming knowledge and experience. We do not recommend this method to an Ecommerce Store Owner – it is time-consuming and not worth your effort. We recommend using any of the above third-party jobs for the best.
Since we are a Shopify Development Agency, feel free to reach out to us if you have any questions.
Third-party Applications
There are several applications available in the market that you can use to integrate Shopify and Etsy. Please find here some of our recommendations – Litcommerce, Sellbery, CedCommerce, and Digital Product Labs.
After connecting both Shopify and Etsy together using any of the above-mentioned methods, you can sync the inventory and integrate both stores.
Final Thoughts
Integrating Shopify with Etsy is an efficient way to increase visibility across multiple channels, automate product listing processes, and gain valuable insights through analytics. Although there are some challenges associated with running both a Shopify store and an Etsy store, the benefits far outweigh any potential drawbacks.
By taking advantage of the power of both platforms, you can maximize your potential for success and reach more customers than ever before. With the right strategy in place, connecting Shopify and Etsy is a great way.