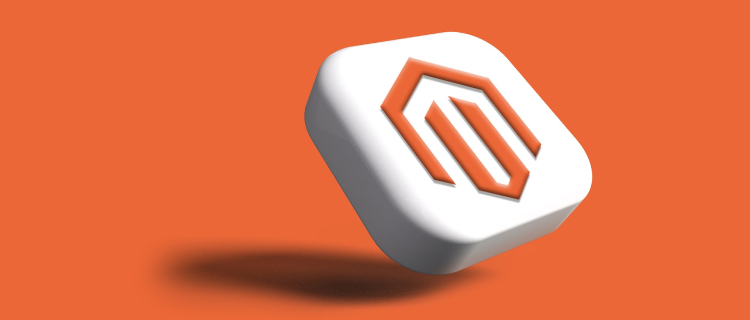 Magento Commerce is a robust open-source eCommerce platform that runs smoothly across different devices. This platform allows retailers to easily build and manage fully responsive and optimized websites for mobile.
Adobe released the latest Magento 2.4.5 version on 9th August 2022. Adobe has been known for its updates to improve users' experience, and this latest update is also an addition to the same.
Magento Version 2.4.5 Information
The Magento 2.4.5 release is a huge update for the Magento store owners in terms of security performance, platform performance, quality, caching, payment enhancement, and more. The latest version of Magento 2 is better in almost every aspect and is worth upgrading to.
The latest version of Magento 2.4.5 contains 290 quality fixes and enhancements. This updated version of Magento commences with improvements to platform quality, payment methods, GraphQL caching performance, accessibility, bug fixes, faster page load time, performance enhancements, and security patches.
These additional capabilities equipped in the latest version of Magento are leaving the Magento store owners jaw-dropped. The updated features and reinforcements in Magento 2.4.5 version is just what the Magento store owners needed.
Major Highlights
Here are some major key points to consider in order to get the most out of this amazing version release.
Security Enhancements
The latest release of the Magento, version 2.4.5, has 20 security fixes. Some of the major security enhancements include:
The ACL resources have been added to the inventory
Google reCAPTCHA support has been added to Create New Customer Account, Wish List Sharing, and Gift Card forms
The malicious code filter has been upgraded to HTMLPurifier
Security enhancement for Inventory Template
Adobe has also shared some security tips like two-factor authentication, IP allows listing, use of VPN, strong passwords, and much more to protect your Admin.
Platform Enhancements
Adobe has worked hard on improving the platform for the developers. Some of the platform enhancements are as follows:
Additional support for Composer 2.2, TinyMCE 5.10.2, and jQuery 1.13.1
DHL Integration schema has been updated to v6.2 from v6.0
All the outdated JavaScript libraries have been updated to their latest version
Removal of outdated dependencies
Improved Accessibility
Highlights of the accessibility improvements are:
The screen reader users have become acquainted with search result summary data
The storefront experience has now become more strong, more comprehensive, and functional
The screen reader got enhanced
Keyboard accessibility and contrast have been improved
Payments
The latest Magento 2.4.5 release got extended payment options and better operation:
Apple Pay has been introduced to Magento 2.4.5 as a new payment option. The distinguishing feature of Apple Pay is that it doesn't require card details
Availability of PayPal Later option for the Magento merchants of Italy & Spain
The preview option for PayPal Credit card and Pay Later buttons are available in the backend for admin now
From the codebase, Braintree KOUNT fraud protection has been removed, and additionally "Always request 3DS" option has been added to Braintree payments
Google Analytics
Magento 2.4.5 delivery has something for SEO Experts too. New updates in Magento 2.4.5 are likewise gainful for the site's Search Engine Optimization.
The Adobe Commerce 2.4.5 has inbuilt modules for Google AdWords, Analytics, Optimizer, and TagManager to improve coordination with Google Products and Services
More opportunities to track & manage content through Google services
Gives you the option to involve Google Analytics 4 for a better investigation of your store execution
GraphQL
The GraphQL performance improvements are added to benefit the developers, some of which are as follows:
The new version facilitates a fast and quick build-up of GraphQL schema for administrators and developers
Provides the option to disable the session cookies for all the GraphQL operations
JSON web tokens have been added to consume the token's date and time
Elimination of the session usage from the currency HTTP reader such as store, customer, or currency
Super quick page loading speed with the GraphQL schema rebuilding
PWA Studio
Latest Magento 2.4.5. version release is compatible with PWA Studio v.12.5.x, plus offers the following features:
The PWA studio captures the shopper's behavioral data of the customers for web analytics
Merchants can now use the backend admin panel to deploy any service
Page Builder
Page Builder v.1.7.2 is compatible with Magento 2.4.5. This means that users can now control and perform column settings on the storefront itself. Also, certain user events trigger a column wrapping option in this new Magento release.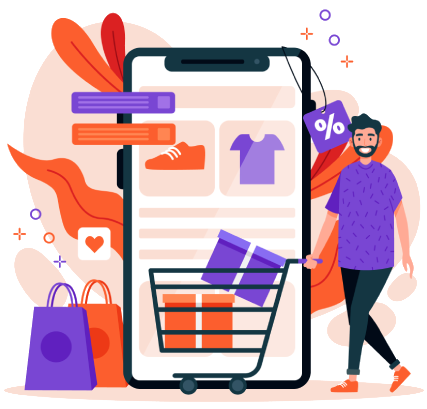 Issues Fixed in Magento 2.4.5
Adobe has fixed a lot of major issues in the latest Magento 2.4.5 version release. This includes the issues related to upgrades, installations, and deployment, Accessibility Errors, Backend Issues, codebase-related issues, admin action log reports, DOM errors fixed, sign-out issues, and many more.
Magento Release Notes
Magento website owners can find more information about the latest release of the Magento 2 release line through the official release notes. You can find the Magento 2.4.5 release notes at:
Released Version History of Magento
This list of released versions of Magento contains release dates for every minor and patch release, as well as the end of support dates.
2.4.4-2.4.6
Support for the 2.4.4-2.4.6 release line ends on November 25, 2024
2.4.0-2.4.3
Support for the 2.4.0-2.4.3 release line ends on November 28, 2022
Contact for Expert Advice
Magento store owners can now empower their store with plenty of improvements and new features by upgrading to the latest Magento 2.4.5 release. By staying with the older version of Magento, you may miss a lot of important features.
Thus, it is necessary to update the latest version of Magento to enjoy all the perks of the platform. Enjoy the most secure, fastest, and improved version of Magento 2 with Zestard's Magento Development Services.