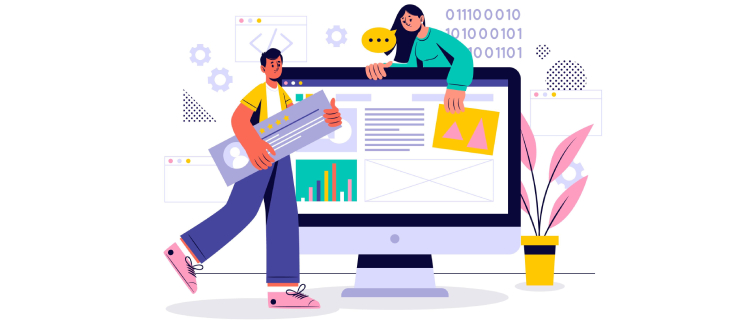 Plugins are required to bring in important features to your WordPress sites, such as adding contact forms, increasing website speed, creating an online store, managing payments, and many other features. There are over 55,000 plugins in the WordPress Plugin Directory. With so many options to select from, it can be difficult to pick the best plugins according to your specific needs. We have curated a list of some of the best eCommerce plugins for WordPress.
10 Best eCommerce Plugins for WordPress
Let us check out some of the best eCommerce plugins for your WordPress store.

Cart recovery for WordPress brings abandoned cart recovery as well as tracking to your WordPress store. The plugin starts tracking names and emails as your customers enter these details at checkout. Also, you get fully automated cart repopulation and recovery emails.
Key Features
Tracks customer names and emails as soon as they're entered at checkout
Track abandoned carts, view stats in your WordPress dashboard, and configure automatic recovery email sending.
Integrates with WordPress' GDPR compliance tools for data access and data removal requests.
Choose when to send your emails and schedule multiple emails at your convenience.
Get detailed stats right in your WordPress dashboard.
Pricing

Wholesale Suite is a complete wholesale solution that combines three plugins – Wholesale Prices, Wholesale Order Form, and Wholesale Lead Capture. This plugin has innovative features that are suitable for online wholesalers.
Key Features
You do not require coding knowledge to know any coding to set up and use these plugins to run a wholesale store.
Lets you create a separate product catalog that only wholesale customers can view.
It is customer friendly as well as user-friendly.
It is compatible with most plugins, themes, and setups.
All the plugins come with 1 year of automatic updates along with 1 year of premium email support.
Offers a 14-day refund policy.
Pricing
Growth Bundle – $148.50/year
Business Bundle – $298.50/year

WooCommerce is the most popular eCommerce plugin for WordPress, used by over 5 million websites. This plugin makes creating and managing an online store simple, with reasonable levels of flexibility and several vital features such as inventory and tax management, secure payments, and shipping integration.
Key Features
Provides an extensive set of WooCommerce analytics displayed in a clear and intuitive interface.
Very simple to integrate WooCommerce with external analytics services like Google Analytics ecommerce with extensions.
Get the option of built-in payments for some of the top gateways, along with extensions for most major payment gateways.
Themes and plugins aren't expensive, making WooCommerce an economical way to start an online store.
The extensions allow you to add more advanced eCommerce features without any custom coding.
Allows you to sell anything you want, such as digital goods, appointments, subscriptions, etc.
Easy Digital Downloads is a simple, intuitive plugin for managing and selling digital products on WordPress websites. EDD has more features focused on digital sales, and the interface is much cleaner. So, if you're only selling items like eBooks, PDF files, or audio clips (and nothing physical), you should seriously consider EDD over any of the other WordPress eCommerce plugins.
Key Features
Works best for selling digital downloads since it clears out the features of physical products and has more advanced solutions for things like eBooks and music.
Lets you create a more advanced digital store by allowing front-end submissions or including software licensing.
Gives you plenty of options for choosing your own payment gateway.
Includes a full shopping cart, customer management, discount codes, and data reporting. You also receive tools for refund tracking, affiliate systems, mailing lists, and more.
Automatically sends an email with a download link once someone buys a product from your website.
Pricing
Personal – $99.50/year
Extended – $159.60/year
Professional – $239.60/year
All Access Pass – $399.60/year

WP EasyCart is built for small business owners who want to create a beautiful online store without needing to train at all. The store would still run on WordPress, but it provides a stunningly fast configuration process and understandable tools meant only for those non-developers out there.
Key Features
A free plan is available with unlimited products and several tools for things like taxes, product variants, and selling videos.
Each of the extensions is clearly made for small businesses. You get options like AffiliateWP, MailChimp, Quickbooks, Stamps.com, and a Groupon Importer.
The forums are active and the video tutorials are helpful.
Supports the selling of several types of unique products like donations, invoices, eBooks, and video content.
WP EasyCart has one of the simplest interfaces for small business owners who want to get the site launched.
Pricing
15-days free trial
Standard Plan – $29.95/year
Plus Plan – $79.95/year
Pro Plan – $299.95/year
Enterprise Plan – Contact for quotes
The Ecwid Ecommerce Shopping cart can be used on any website you'd like. However, it is most suitable for drupal sites. The core plugin is completely free and you're getting more built-in features as opposed to a library of add-ons. The features are not scattered around a library or from third-party developers.
Key Features
Easily integrates with most website builders and content management systems.
Both phone and chat support is provided, along with free customizations and priority support.
Provides a feature of auto-upgrade Plugins, whereas most other WordPress plugins require a manual upgrade.
Ecwid hosts the stores, so it's PCI-DCC Certified and completely secure for making transactions between your gateway and bank. For most of the other plugins on the list, you have to attain PCI compliance from your hosting provider.
Helps you instantly sell from multiple sales channels such as Facebook shops, mobile point of sales, online marketplaces, regular point of sales, eBay, and Google Shopping.
Pricing
Basic – Free
Venture – $700/month
Business – $1,500/month
Unlimited – $4,990/month

WP Simple Pay is an easy-to-use payment plugin for accepting one-time and recurring payments on your WordPress website. It works as a standalone plugin, so you don't need to install any addon to integrate with Stripe. You'll need to create a payment form, and customers can use this form to make payments.
Key Features
Comes with an easy-to-use drag-and-drop form builder. You can add, remove and customize form fields.
Lets you easily create payment forms for accepting one-time and recurring payments.
Offers discount coupon codes that can be made for one-time as well as recurring payment methods.
Allows you to accept money from multiple payment portals like Google Pay, Apple Pay, credit card payments, and ACH payments.
Offers complete control over customizing the payment confirmation details.
Provides integration with new and emerging trends like pay-later methods. You can easily connect with apps like Klarna and AfterPay to accept buy now, pay later payments.
Pricing
Personal Plan – $99/year
Plus Plan – $199/year
Professional Plan – $399/year
Elite Plan – $599 (one-time cost)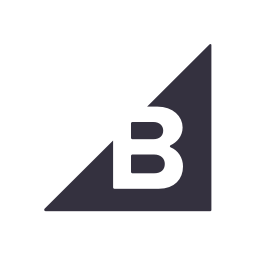 Earlier combining WordPress with BigCommerce wasn't possible, you had to select either one. Now, BigCommerce is working on bringing together the power of WordPress content with the superior selling power of BigCommerce. You can place the BigCommerce module on multiple sites and not have any problems with syncing.
Key Features
Get the combination of one of the best content management systems and one of the top e-commerce platforms out there.
BigCommerce partners with many processing companies and often get much better credit card processing rates for its users.
The e-commerce portion of your site is run on the backend, while the content is managed on the front end, effectively speeding up your site and potentially saving money for you on hosting costs.
All PCI Compliance is handled by BigCommerce. With plugins like WooCommerce, you would have to talk to your host for that security.
You can run the BigCommerce system on multiple sites.
Pricing
15 days free trial
Standard Plan – $29.95/year
Plus Plan – $79.95/year
Pro Plan – $299.95/year
Enterprise Plan – Contact for quotes

PushEngage is the best web push notification plugin for WordPress. It allows you to send targeted messages and announcements to your website visitors using the browser push notification technology.
Key Features
Uses push notifications alongside our email newsletter to increase our customer engagement and website traffic.
Comes with all the powerful features like drip campaigns, a/b testing, dynamic user segmentation, opt-in reminders, powerful analytics, goal tracking, and more.
Can automatically trigger cart abandonment notifications, price drop alerts, inventory alert notifications, and more.
Automatically sends out new blog post notifications to all of your subscribers.
Pricing
Basic Plan – Free
Business Plan – $9/month (billed yearly)
Business Plan – $19/month (billed monthly)
Premium Plan – $22/month (billed yearly)
Premium Plan – $59/month (billed monthly)
Enterprise Plan – Contact for quote

Popupsmart is a simple popup builder that allows you to increase your ecommerce sales and build your email list. Their easy-to-use software means that you won't have to set aside much time to create your popups.
Key Features
Targeting features such as exit-intent, geo-location, scroll triggers, HTML, and cookie targeting are widely used.
Check the statistics to see how well your new popups are converting
Pricing
Free Plan
Basic – $24/month
Pro – $66/month
Expert – $108/month
Factors to Consider When Choosing Ecommerce Plugins for WordPress
Payment Solutions
The eCommerce plugin you select should be compatible with your preferred payment gateways by default or at least via an extension.
Apps and Integrations
Check whether your eCommerce plugin has integrations that are available for third-party apps such as email marketing services, CRM software, accounting software, etc.
Design and Customization
Your eCommerce store's design is what your customers first see in your business. Ensure there are plenty of templates and easy customization options available.
Support Options
Ensure that the plugin you select has good support options available. Good support can save you a lot of money in the long run.
Conclusion
Select the Ecommerce plugins depending on the requirements of your WordPress store. If you want maximum control and flexibility, opt for WooCommerce. Whereas, if you sell digital goods such as ebooks or music, opt for Easy Digital Downloads. Similarly, if you don't want to manage the technical aspects of building an online store, BigCommerce is perfect for you. You could also consider investing in WordPress Development Services for all your WordPress requirements.
FAQs on WordPress Ecommerce Plugins
Which plugin is used for eCommerce functionality in WordPress?
WooCommerce is specifically known for the eCommerce functionality feature it provides to WordPress websites. With a large number of add-ons and themes available, WooCommerce is the most popular eCommerce plugin in the world.
Is WordPress better for eCommerce?
Though WordPress is good for eCommerce, it is not the best solution. Whether WordPress is good for your eCommerce store, depends upon your business requirements and the products you sell. Other alternatives such as Shopify are worth exploring.
How long does it take to build a WordPress eCommerce website?
The time required to build a WordPress eCommerce website depends upon the size and complexity of the project. If the project is small, the website can be built within a month. Whereas, if the project is huge, building the website will require 3 to 4 months.