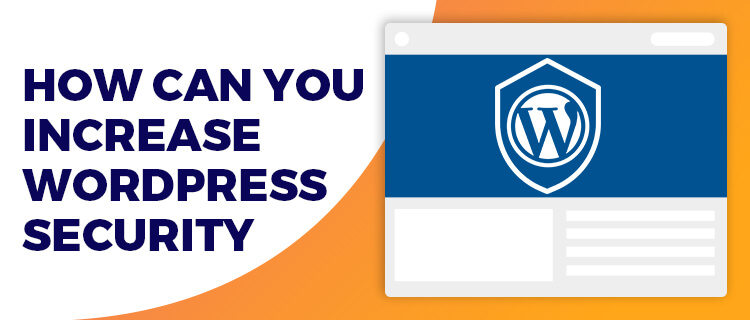 According to WordPress.com's statistics, WordPress is powering 34% of the total websites. Smaller companies and even small e-commerce websites select WordPress because of its simplicity, and support. However, the number of cybersecurity attacks keep increasing and to protect your site, we recommend you to increase WordPress security.
Cybersecurity penetration testers keep discovering new WordPress security vulnerabilities in newer WordPress versions, and malicious attackers keep finding ways of exploiting those vulnerabilities.
Here are 9 WordPress Security Tips to Help you Protect Your Website from Malicious attackers:
1. Choose a Good Hosting Company:
According to a report published by WP White Security in the year 2012, 41% of security issues came through a vulnerability in the hosting platform. Because of that, for your WordPress website (or for any website); you should choose a platform which is secure and has durable protection against common vulnerabilities.
If you have opted for a cheap hosting provider, then we recommend you to spend a little more and select best and secure hosting providers. By paying a bit more to a quality hosting provider, your WordPress website speed will become considerably quicker to load and improve the overall security of your website.
2. Go for Quality Themes and Plugins:
You should only use plugins and themes which are developed by a well-known developer or well-known company. Also, look for plugins and themes which are well-supported and regularly updated to patch security holes and improve the efficiency of the plugin.
If a plugin is not developed by a credible developer and isn't updated frequently, it is highly likely that these kinds of plugins make your site more vulnerable.
There are some sites which offer cracked or nulled themes which are mostly hacked version of a premium paid theme. These themes may contain malicious code to compromise your site. This is also true if you download premium plugins for free. Avoid using such kind of plugins and themes and only opt for high-quality themes and plugins.
3. Install a WordPress Security Plugin:
Due to concerns related to WordPress security, the developers have released WordPress security plugins to increase WordPress security. These security plugins protect your website from attacks such as brute force attacks and malware attacks and improve the overall security of your WordPress website.
As per our experience, wp white security is one of the best WordPress security plugins. The plugin offers many parameters to increase the security of your WordPress website such as blacklist monitoring, security hardening, protection against frequent attacks. we recommend you to install one quality security plugin.
4. Disable File Editing:
WordPress has a code editor function which allows you to edit the code your theme and plugins. You can access the functionality by going to Appearance > Editor for themes and Plugins > Editor for plugins.
Keeping this functionality open after the website goes live is a bad security practice. If attackers gain access to the admin panel of your site, then they may be able to inject malicious code in theme and plugins.
5. Install SSL Certificate:
SSL (Secure Socket Layer) is a must requirement which processes sensitive information of the user. SSL and TSL encrypt all of the data between the user's web browser and the webserver. Without SSL, the data will be communicated in plain text which can be intercepted by hackers using Man-in-the-middle attack.
SSL and TSL makes is much more difficult for hackers to decrypt and read the data, which makes your website and user more secure. Most of the hosting platforms provide a free SSL certificate which you can install in your domain.
6. Change Your WordPress Admin Login:
When you do a fresh installation of WordPress, the default admin panel login URL is example.com/wp-admin, which is typical for all WordPress websites. As the default URL is common and well known among hackers, the chances of your website getting attacked by brute-force attack are very high.
To protect your website from such attacks, we recommend you change the login URL of the admin panel. You can also add a 2-factor authentication plugin that asks for additional 6-digit code in addition to username and password.
7. Update Your WordPress Version:
It is a perfect practice to keep updating and upgrading the version of your WordPress website. The developers fix bugs, improve functionality and introduce security better security features or fix vulnerabilities with every significant update.
If you keep your website up-to-date, you are increasing the security of your website and presenting hackers from exploiting known vulnerabilities. By default, WordPress automatically downloads minor updates.
While you are updating the version of WordPress, you can also update themes and plugins because of the same reasons. For the major upgrade of WordPress and to update themes and plugins, you will need to do it from your admin dashboard.
8. Prevent Hotlinking:
Image hotlinking negatively affects the performance of your website. Also, one can embed images of your website by linking them directly and displaying them on their website. Hotlinking consumes additional resources of your web-server, and there are possibilities of getting your copyrighted images stolen. It is difficult to identify the problem until the damage is done.
That's why it's essential to prevent image hotlinking in WordPress before it becomes an issue. To prevent hotlinking, the easiest way is to use a CDN (Content Delivery Network) such as Cloudflare or JetPack by WordPress. It will improve your website's page load performance globally and using Cloudflare will also protect your site from basic attacks.
9. Monitor Your Audit Logs:
Storing audit logs and actively monitoring logs can be highly beneficial for you in multiple cases. By storing logs, you will find detailed records of all the activities that happened on your site.
It will include who logged from which IP and at what time; who modified the content at that time. Storing and monitoring audit logs allows you to quickly troubleshoot any unexpected errors as you will have all the activity record in your hand.
Monitoring also allows you to identify and prevent attacks before they cause damage to your website as you will be able to monitor sings, which indicates that your website is being attacked.
Such sings include failed login attempts and requests. After that, you can take preventive actions such as blocking a specific IP range.
Too long; didn't read? Let us summarise!
Just like we protect our physical assets, it is essential to protect the digital assets of your business. One of the most critical business assets is a website, and you should invest efforts in making your digital asset more secure and harder to attack. If your website isn't highly secure, your website could be the next target for a hacker.
We hope that this article will help you to increase WordPress security. We recommend you to implement the ways shown by us as performing most of the tips will not occur any high financial cost.