At present, we are hearing only one word and i.e. CORONAVIRUS or COVID-19.
This disease has been declared as a pandemic by the WHO (World Health Organization). Over 2 Million people are affected due to COVID-19 disease and around 0.126 Million have lost their lives as of 15 April 2020.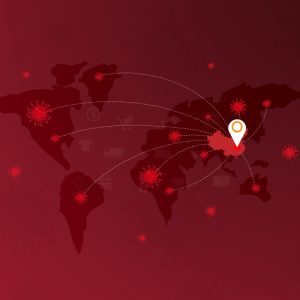 Governments all around the world are taking hard steps to stop the spread of this disease and are doing every possible thing which is needed to keep people safe and secure.
But by seeing this deadly environment you might be thinking that – what is a coronavirus and from where it came from?
Table of Content:
What is Coronavirus (COVID-19)?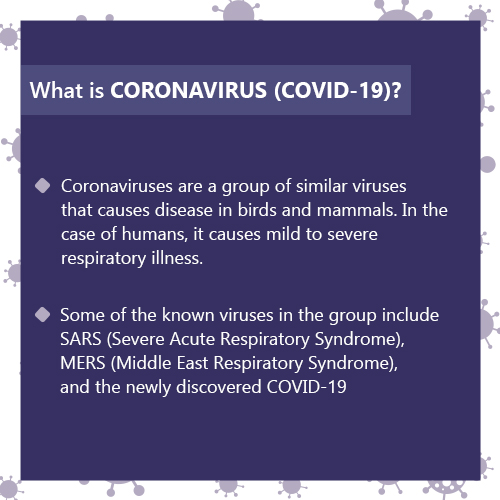 COVID-19 was first reported in Wuhan, China.
Since then the disease has been declared as Pandemic by WHO and is spreading across the world. 150 countries including the USA, Iran, Spain, and Italy are experiencing extensive outbreaks.
It is assumed that the COVID-19 virus has transmitted from animals to humans.
Studies illustrate that the very first person infected from Coronavirus might be from the seafood market who got contacted by animals having this virus.
The early analysis results state that the virus found in a human was 96% similar to that coronavirus which was found in bats and 99% similar to that of pangolins.
The final decision is yet to be made and the research to find out its origin is still going on.
The impact of Coronavirus on Businesses and Industries
There is no doubt in saying that the deadly Coronavirus (COVID-19) is affecting the world economy badly.
The whole world is facing an economic drop in terms of finances and is still finding ways to cope up with the COVID-19 fear.
COVID-19 is spreading its deadliness all over the world in a continuous manner. Nobody knows when it is going to stop and the fear of stepping out will reduce.
Below are Some Statistics Showing How the COVID-19 Impact is Affecting Different Sectors –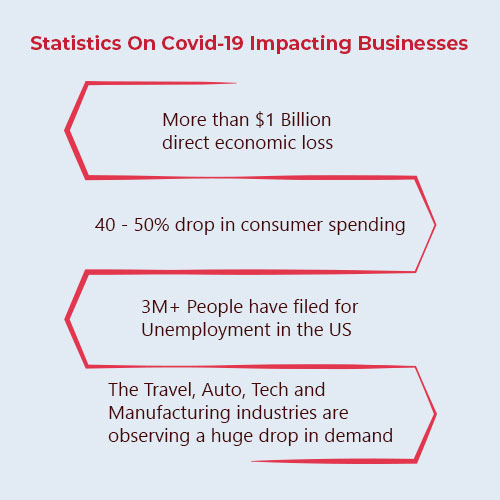 Currently, people are buying only essential items and completely avoiding stepping out of their houses like they are avoiding travelling, avoiding to visit any restaurant, avoiding to buy a car or any other vehicle of their need or choice, or making a new investment.
Also, the drop in sales has forced the companies to lay off their employees and this will result in job loss and a temporary pause in the new income of people.
Even the markets have sharply reacted to the impact of Coronavirus: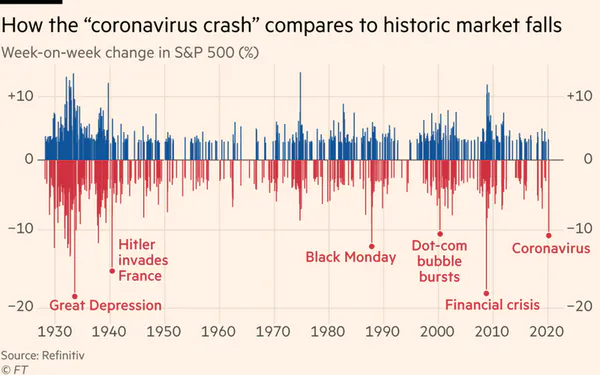 (As we can see in the graph, coronavirus has resulted in one of the biggest market drops in the last 90 years source)
It is evident that due to the current situation, almost all the businesses are facing a huge drop in their business activity.
COVID-19 Impact on E-commerce Industry
Based on the initial reports, the outbreak seems to have a positive impact on certain e-commerce categories.
COVID-19 E-commerce Impact In India:
For example, a report by Consulting Firm Redseer states that in terms of gross merchandise value, a clutch of e-tailing and hyperlocal businesses in India saw an uptick such as grocery (110-115%), E-pharma (50%-60%), beauty & personal care (120%-130%), smartphone/electron in the first two weeks of March, compared to the same duration last month.
COVID-19 E-commerce Impact In UK:
According to IMRG, for the Health and beauty category, UK e-commerce sales will grow around 31.6% and the online sales of electricals will get a surge of 42.4%.
On the other side, the clothing sector will witness a drop of 26.7% as the customers will focus more on the essential things rather than the luxurious items.
COVID-19 E-commerce Impact In US
In the US, in just past 7 days the Luxury and Fashion e-commerce brands have seen an unexpected 20% hike in its overall business revenue.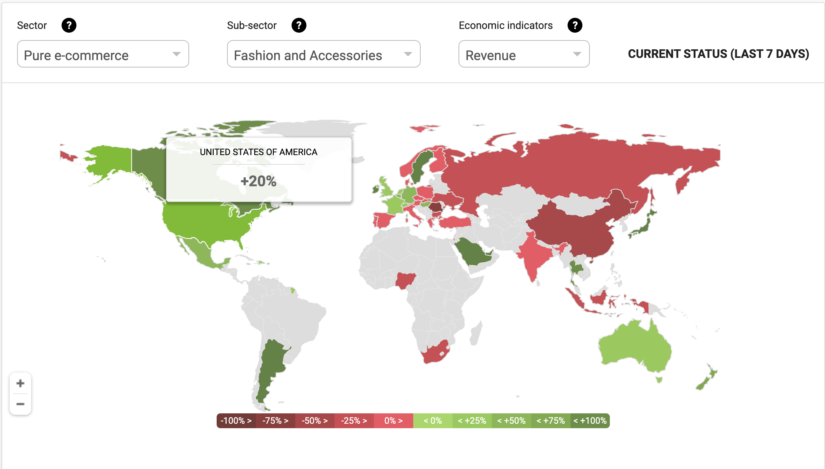 Home and leisure e-commerce sales are also growing: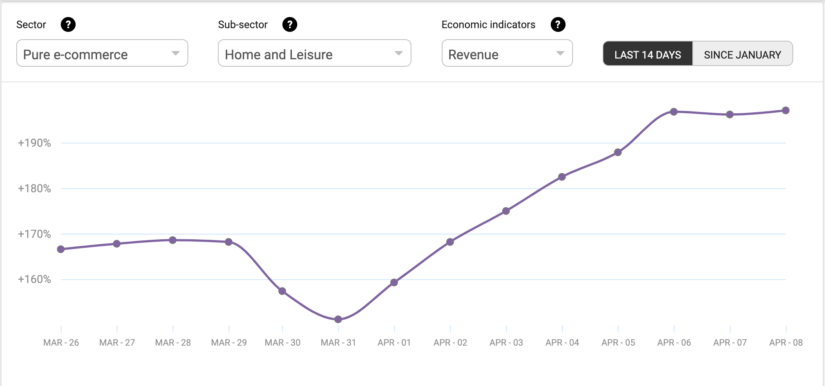 Customers Switching to Online Stores
Customers are staying at home due to the lockdown in almost all cities across the world. Because of this, online stores are observing a huge spike in terms of orders and deliveries.
Wrap Up
The deadly Coronavirus Pandemic is likely to increase in the coming weeks.
There is no cure for this disease till now and scientists are still struggling to create a vaccine for curing this deadly disease.
The E-Commerce Industry and more specific categories will get a boost in their sales as people will continue staying at home until the Coronavirus fear breaks down.