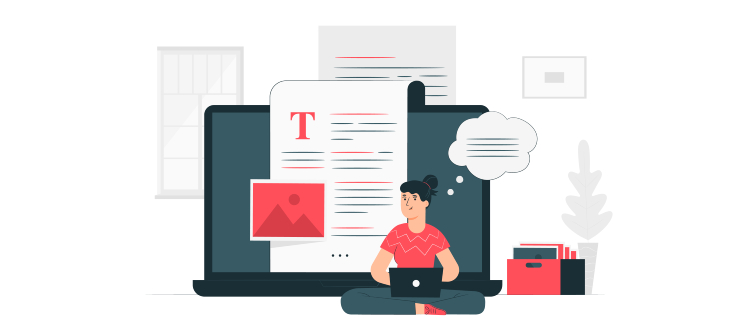 We are going to give you a glimpse of exactly how we increased the Traffic of an Outdoor Website from 63,400 to 1,67,552 per month in the span of 6 months through Guest Posting activity.


About the Client
Our client owns an affiliate website in the outdoor niche providing informative content about nature, camping, trekking, and hiking for nature lovers. The client's website curates, recommends and reviews the best outdoor resources for its audience.
Though the client's website already had a good amount of traffic, the client was keen on scaling up this business with high-quality backlinks. So far, we have built around 60 backlinks in a period of 6 months for this client through just Guest Posting activity.
We have decided to keep the name of the client confidential, as it was a complete white label link-building engagement.
Our Approach
Identify Organic Keywords
We started researching for ranking keywords for our client's website. We decided to opt for keywords that matched the intent of the page and also had relatively high search volume and low difficulty.
We identified a list of organic keywords that would be beneficial for our client's website. Our target was to build organic links on the identified organic keywords through just guest posting.
Once we had the list of the keywords and the relevant pages that we'd like to get links from, we started the guest posting activity for our client.
Hunt for Relevant Prospects and their Contact Details
As the client's website was new, it required a strategic approach to gain good quality links. We started by finding relevant prospects manually using the Ahref Content Explorer. We then reviewed each and every prospect that we had identified manually.
We majorly focused on removing all the websites with negative footprints as such websites tend to harm your website rather than benefit it. For instance, we ignored those sites that claimed to provide do-follow links in exchange for money.
We invested a good amount of time in finding relevant guest posting opportunities to reap high-quality backlinks. Our next step involved identifying the contact details of the prospects in order to pitch them.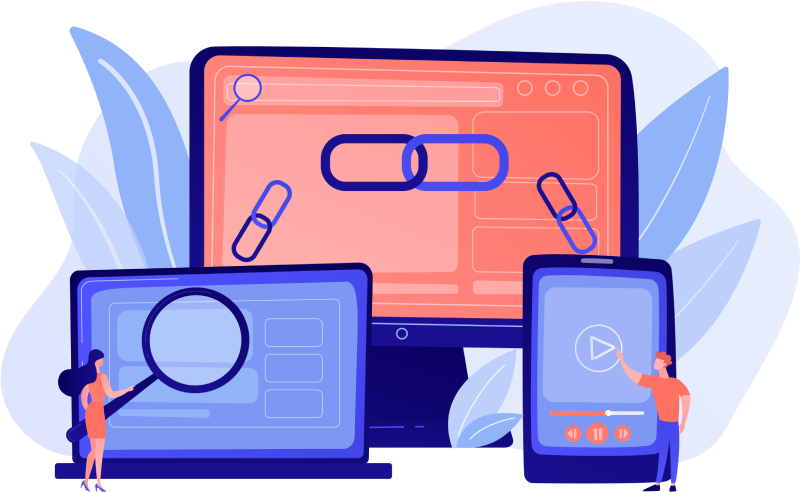 Do you need help with Link Building?
Contact us today! We offer a variety of link building services that can help improve your website's ranking on search engines.
Write Personalized Outreach Email Scripts
To reap the most benefits from guest posting for our client, we developed a personalized link-building strategy to suit the client's business needs. We started creating outreach email scripts to pitch the prospects that we had earlier identified.
We opted for personalized email scripts instead of generic scripts. Adding personalization to the outreach scripts did work out for us, because who doesn't love a personalized touch? We also ensured that our subject lines were clear and conveyed what we exactly wanted to say through the email.

We kept our scripts short and to the point, eliminating all the additional fluff from them. Also, we had written a clear CTA at the end of our outreach email scripts that compelled the prospects to take action by contacting us back.
Build High-Quality Backlinks
The email account of the client is required to be warmed up, so that the outreaching emails do not land up in the prospect's spam. After warming up the client's email account, we then launched the campaign by outreaching the prospects followed by two follow-up emails.
We have successfully built over 60 backlinks for our client from well-known websites such as:
Decathlon (DR – 73, Traffic – 1.9M)
Shokz (DR – 70, Traffic – 83.9K)
Camping Fun Zone (DR – 75, Traffic – 10.2K)
Backpackers (DR – 46, Traffic – 34.5K)
Go Travel Trailers (DR – 17, Traffic – 127K)
Escape Monthly (DR – 51, Traffic – 12K)
Travelstride (DR – 48, Traffic – 23.3K)
Cascada (DR – 40, Traffic – 14K) and many more trusted and authoritative websites.
When the backlinks started coming from credible and trusted websites, a clear boost in the organic search engine traffic was visible. All the links that were received through guest posting definitely helped in uplifting the client's website.
Final Thoughts
Building credible organic traffic on a relatively new website was quite a challenging task, but we managed to establish it successfully.
Impressed, aren't you?
We can help you in uplifting your website's organic traffic too, Contact us NOW!
Other Link Building Case Studies