WordPress is now the world's most widely used content management system (CMS), and is installed on 22% of all new websites. We now recommend WordPress to all of our small business customers for a wide variety of reasons. The main benefit is that you can create a professional and reliable small business website for free with WordPress, and even someone with no web design experience will be able to manage it.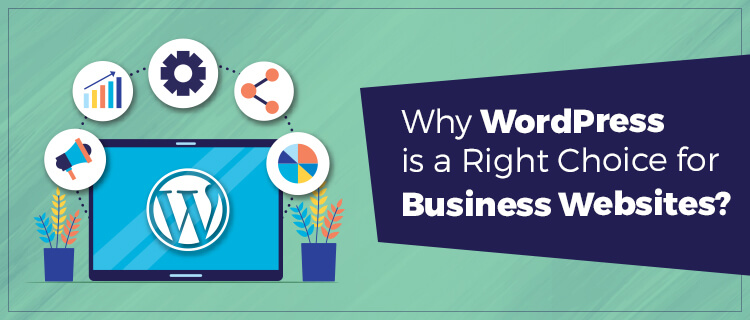 WordPress is Free
As an open source platform you can use WordPress entirely for free, which is obviously a great asset for small businesses. You can buy extras like premium themes and plugins (we will explain these later), but if you are on a very tight budget and are prepared to put in the work, you can create a website for no more than the cost of the hosting and domain name.
Great for SEO
WordPress provides good search engine optimization (SEO) right out of the box. There are a few tweaks you need to make, but there are many seo benefits that WordPress provides for free.
Support
WordPress is supported by an enormous online community. Millions of web sites are built on WordPress and the WordPress community is constantly improving it's capabilities.
Security
with millions of WordPress sites on the internet, security is a top priority and is constantly being updated and maintained.
Easy to Manage
Most people who have employed a web designer to build a custom site for them will understand the frustration that can be caused by the ongoing management of the website after it has gone live. If you have no experience of HTML coding or databases (etc) you can find that you constantly need to pay the original designer to make changes for you. In this sense you are 'locked in' to relying on (and paying) someone else to update and manage your site for you.