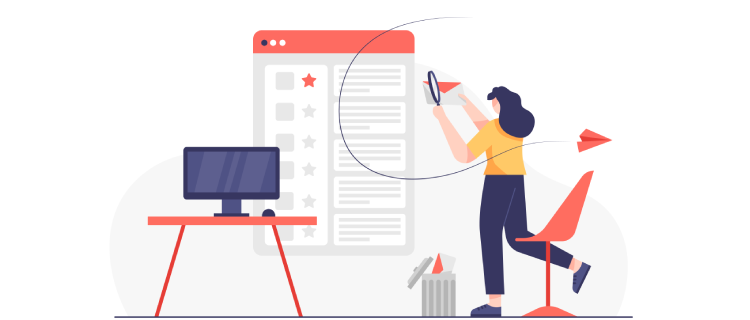 Links from trusted and credible websites are extremely important to attract a good amount of traffic and to rank better in the SERP results. The more quality links point to your website, the better it will rank in the SERP results.
Guest posting, Skyscraper Technique, Brand Mention, and Resource Page Technique are some of the best link-building methods to obtain high-quality backlinks for your website.
Writing the perfect email to convince your prospects for guest posting is a critical task. A good email script can do wonders, but a poorly drafted email can make all your efforts go in vain.
The prospect will decide whether to proceed further with the conversation or ignore it by just taking a quick scan. You are required to draft an email that will provide value to the reader while respecting their time.
What is Link Outreach?
Before we get into the email itself, let's get an overview of what link outreach is.
There are many different ways to build links, but one of the most effective methods is email outreach. Link Outreach is the process of reaching out to potential prospects in order to acquire a good quality backlink from authoritative websites.
This is usually done by emailing the webmaster or editor of the site in question and asking them politely if they would be interested in linking to your site.
They help improve your website's search engine ranking because they signal to Google that your site is trustworthy.
Steps to Write an Email For Link Building
Emailing strangers can be daunting. What do you say? How do you convince them to link to you?
Don't worry, we're here to help. In this article, we'll show you how to write an email for link building. We'll also provide you with templates that you can use for your own link-building outreach.
1. Subject Line
The subject line plays a major role in the success of your email script. This is the part that decides whether your email will be opened or not in the first place. But without a catchy subject line, how will that be possible? It wouldn't be, right?!
Ensure that your subject line conveys clearly what can be expected in the body of the email. Write such subject lines that grab the reader's attention in the first place by making them catchy yet to-the-point. Adding a personal touch to the subject line, such as mentioning the recipient's name, can make it unique and personal.
2. Prospect's Name
Find the right person to contact. Make sure to personalize the email and include the name of the person you are emailing. Addressing the recipient by their name shows that you have taken the time to research the recipient and increases the chances that they will read your email.
You can find their email address by doing a simple Google search or looking on their website's Contact page. Do not address it as "to whomsoever it may concern". In case you do so, your email is likely to be landed in the recipient's trash.
Also, you could praise the reader by mentioning one of their previously published articles, as this gives a personalization touch to your email. Don't flatter the reader too much, just – "I really loved your article…" will work.
3. Introduction
Give a short introduction about your company by adding a link to your company's website and stating what your business is about.
This helps in building trust and credibility as it makes your website seem genuine. Keep your company's introduction short and brief. Just a single-line introduction is enough here. You need not write two to three lines or a whole paragraph about your company.
Introducing yourself is also important. The reader should know whether you are the authorized person. The recipient needs to know your name and designation, in case they wish to revert back to you regarding your email.
Do not brag about yourself, but keeping yourself anonymous won't work here.
4. Email Body
Keep your email short and to the point. People are busy, so they appreciate the email that gets straight to the point. Always be creative and try to keep yourself in the position of the person you're sending the email to.
Would you read an email that is a cluster of 500 words? I guess, no.
And, your readers will also not read such emails. So, try to keep your emails precise, to the point, and easily understandable.
Personalize your email. Take the time to personalize each email you send. This shows that you're not just mass emailing people and that you're interested in working with them specifically.
5. Value Proposition
Make sure you have something to offer. If you're emailing someone asking for a favor, it's important to offer something in return. This could be something as simple as linking to their site from yours.
Instead of bragging about yourself and your company, it would be great if you explain what value to the reader about what's in it for them. Explain to the reader why they should give you an opportunity and what they will benefit from collaborating with you for the guest post activity.
6. Call-To-Action
This is the final and important step of the email script. Include a specific call to action, such as asking the recipient to add your link to their site, or contacting you immediately on reading the email.
Be clear about what you are asking for.
The right CTA has the potential to close the expectation gap by enabling the reader to take the desired action on the email. Adding at least one CTA to your email encourages the recipient to interact by letting them know what to do next with your email.
Finally, be sure to thank the recipient in advance for their time and consideration. 
7. Email Signature 
A personalized and eye-catching email signature is a great way to make your outreach emails appear more professional. You can use an email signature generator to create a signature that stands out and includes all the relevant information, such as your name, job title, contact information, and social media links.
Your email signature presents an excellent opportunity to build trust and demonstrate authenticity. Be sure to include a link to your website, along with links to your social media profiles (LinkedIn) and any other pertinent information
8. Follow-up
It is always nice to take a follow-up on your previously sent emails. This is necessary as the recipient might have at times either genuinely missed your email or forgotten to revert back to your email.
By sending a follow-up in the same thread, you ensure that your previous email caught your recipient's attention. Even if they might have missed it, it gives them a second chance of reading your previous email.
Always send a follow-up at least one week after you have sent the first email.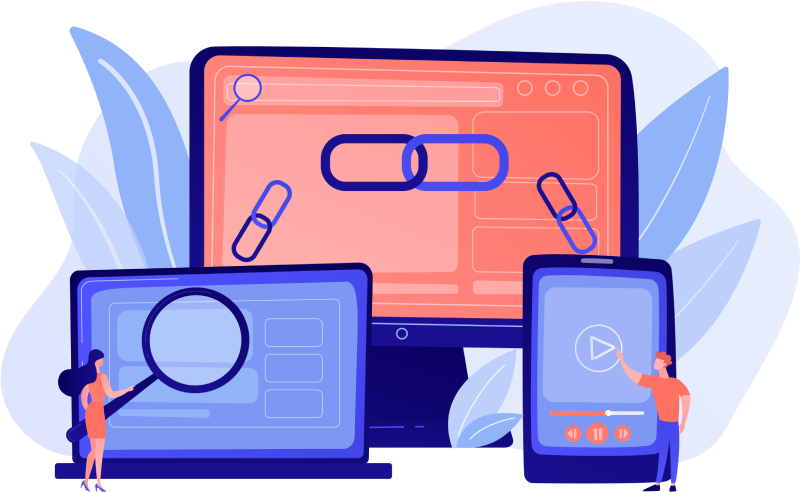 Do you need help with Link Building?
Contact us today! We offer a variety of link building services that can help improve your website's ranking on search engines.
Free Outreaching Templates
Check out these four outreach templates to make the process of crafting an email for your outreach purpose easier.
Things to keep in mind when creating an Email Outreach Script
Do your research well
Avoid grammatical errors as they can leave a bad impact
Proof read your email before sending it to the prospects
It's not about you, it's about them
Be persuasive, but genuine
Be polite and request humbly
Don't follow-up more than once or twice
Conclusion
By following these tips, you can write an email that will increase the chances of success in your link-building outreach efforts.
Link Building Related Posts