With multiple platforms available for e-commerce site development, it becomes tricky to choose the ideal one for your needs. If one needs to initiate an online store and choose the best platform, it is essential that it ticks the right boxes. In that case, we feel that Shopify fits the bill of being one of the best effective e-commerce platforms today.
Top 11 Reasons to Choose Shopify as your Ecommerce Platform:
1. Easy to Setup
Shopify is focused on keeping tools simple and effective while offering wide functionality for merchants required for eCommerce store management. Its ease of use is what convinces merchants who are not tech geeks to opt for the platform since it includes necessary tools and documentation for easy store setup by anyone.
2. Reasonable Price
Shopify is priced for the long term, which is useful for every growing storefront. All Shopify costs are spread out for every month and priced nearly $29. A transaction fee is levied for small stores, but it is waived off as it becomes bigger. The pricing is systematic in its structure such that there is never a huge one-time investment and no contracts, and one can invest in inventory instead.
3. Simple Backend System
Shopify also has a simple backend system, which is incredibly easy, for a store owner since one can put in the time to sort backend in locating things, with diverse product additions, and customer service. The entire settings, analytics fields and setup checklists are synchronized to the tee.
4. Good Professional Support
Shopify supports techies, designers and developers with incentives. The platform encourages specialists to work with the Shopify platform and makes it accessible to the public at large with the custom design. Unlike other open-source shopping carts that often rely on community, Shopify now has a dedicated team for support.
5. Loads of Built-in Apps
Whether you need a blog, some coupon codes, upsells, analytics, inventory setup – Shopify has a full array of apps in one place. Additionally, the developers build applications that can customize your Shopify store. One can get the desired functionality with all types of inbuilt and custom applications.
6. Reliable Hosted Solution
Shopify hosting is part of the monthly subscription and includes automated backups and updates. Also, the stores cope well even when there are huge web traffic spikes and deliver minimal downtime too.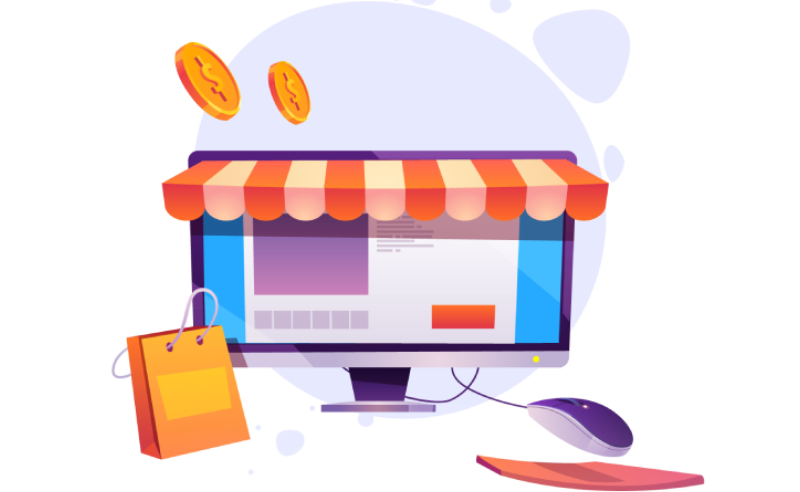 One-stop solution for all your Shopify requirements!
Set up your Shopify store or migrate to one with Zestard's Shopify Development services.
7. Friendly Cash Flow Structure
As mentioned above, Shopify charges a transaction fee on the smallest stores which are waived off when the store becomes big. The cash flow structure goes from month to month with no upfront investment too.
8. Point of Sale Integration
For online retailers, who also have a physical shop location, Shopify provides an efficient point-of-sale system that syncs with the online store. The small online retailer that might not be able to afford a full-service solution can take benefit from this feature. The inventory can be handled seamlessly on both mediums, which relieves one of the biggest hassles.
9. Complete Design Control
Most hosted eCommerce platforms offer the ability for store owners to edit their template designs but also set constraints of a template. Shopify, on the other hand, has a theme templating engine that gives enough flexibility for all sorts of interface improvements. Shopify's templating engine offers designers and developers a plethora of options over hosted eCommerce platforms.
10. Free Security Option
Shopify provides secure hosting features including an SSL certificate and a secured shopping cart for online transactions. Merchants can use any payment gateway, although it offers Stripe as the preferred payment gateway. Stripe provides flexible tools for e-commerce, and Shopify makes it easy for all merchants with stringent security options.
11. Easy SEO
An SEO Shopify expert can help manage transitions between e-commerce sites to keep the existing robust rankings. Shopify has an SEO-friendly setup that leverages each of the product categories and helps in its promotions.
Shopify has all the ideal e-commerce features that you would need. It is a nearly perfect e-commerce platform that aids all small business stores along with the large marketplaces.