Starting and choosing a platform for an online store has always been a difficult task. There are plenty of eCommerce platforms available for setting up all kinds of online stores. Some provide high-end solutions while some provide limited services. Some platforms cater to small businesses while some are the best choices for large-scale businesses. However, it all depends on overall business demands and the need to deliver value to end customers.
When you think of setting up an online store, Shopify and Woocommerce emerge as two of the top choices. These are the most Popular eCommerce platforms, which are suitable for all kinds of online businesses.
Shopify
Shopify is a self-hosted eCommerce solution. It provides an end-to-end solution with features includes site hosting, installing content management system (CMS), payment gateways and setting up online stores.
Minimal technical knowledge is required for using this service. It is the best solution for building your online store from scratch. It also includes an inbuilt blogging facility and boasts of several pricing plans, varied features, add-ons, and apps.
Whether you are just starting out or have a full-blown online business – you will find a suitable Shopify plan that will take care of your online store.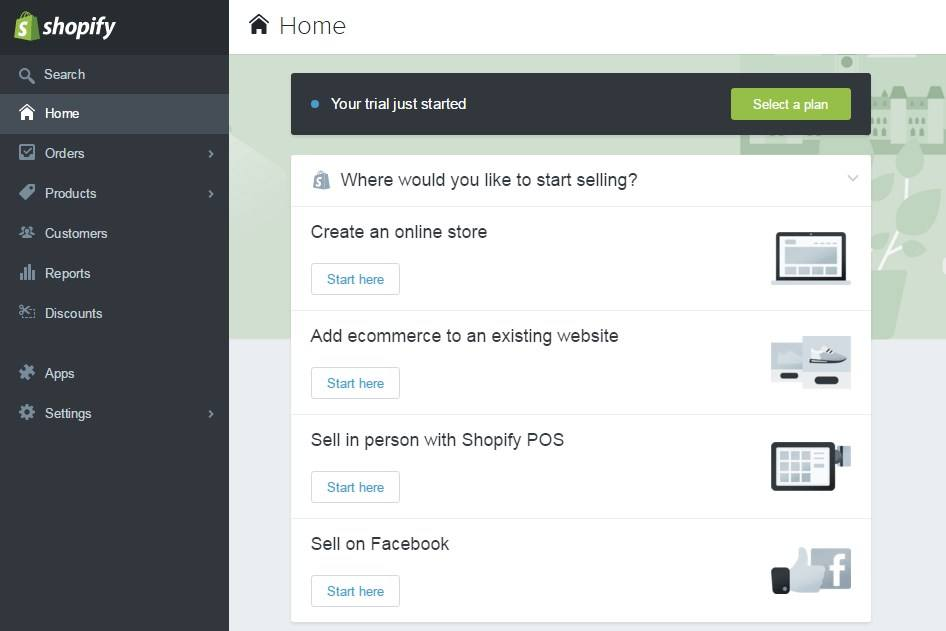 WooCommerce:
WooCommerce is a WordPress plugin. All you need for creating an online store using WooCommerce is a WordPress website.
You need a WordPress website for which you have to pay a hosting fee, install the WooCommerce plugin and then set up the store. If you already have an existing WordPress website, it is easier to set up WooCommerce.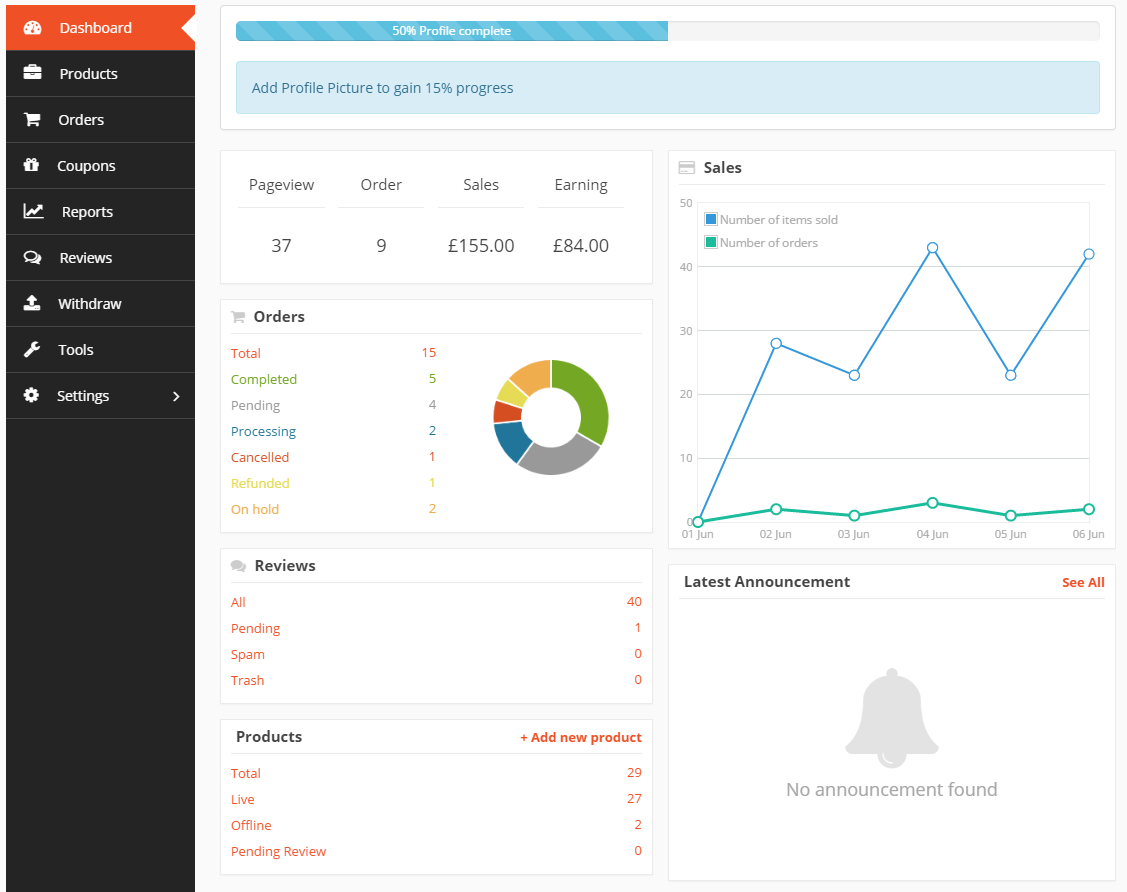 Comparison: Shopify vs Woocommerce:
Ease of Use
Features Available Out of Box
Themes / Design Options
SEO
Customer Support
Performance
Pricing
Limitation
Existing Customers
Let us compare these two leading platforms on the basis of their features, pricing, customers, and services in depth.

Which One is Easier to Use?
Shopify is easy to install and use. It quickly enables merchants to add products and manage data efficiently. With a single sign up, the store is all set up in minutes.
On the other hand, WooCommerce requires a longer process of installation. It requires integration with WordPress themes and plugins.
However, once the process is over, both platforms offer a similar level of ease of use.
Why Choose Shopify?
If you want a quick setup and installation.
If you do not want to do much hard work and do not mind investing more for hassle-free setup as well as features.
If you want a highly optimized solution.
If you want your store to be accessible to all devices and customers.
If you are not interested in the technical setup and details.
If you want a reliable and 24/7 online support at your service.
Why Choose WooCommerce?
If you have a minimal budget to start with
If you are willing to do everything on your own
If you have much time to invest in setting things up and handle tasks
If you want to be in full control of your online store.
If you want to access a variety of site designs and themes.
If you are ready to use and search thousands of plugins to extend the functionality of your store.
What Do These Platforms Offer on a Unique Basis?
Shopify offers amazing options and benefits. This helps the merchants to make more profits. It also gives a great shopping experience to the customers. Also, Shopify does provide many free options along with unlimited benefits.
Some are:
Automatic fraud analysis
Unlimited products
Unlimited file storage
Manual order creation
Social media integration
Blog module
Free SSL certificate
WooCommerce adds a lot of interesting and exciting features to the WordPress plugins. Here is a list of features that helps you sell your products and make maximum sales. Some of them are:
Adjustable shipping rates and taxes
A plethora of products and product categories
Stock levels control
Mobile-friendly structure
Payments via PayPal
Works with WordPress themes
Design Themes:
Shopify
Shopify offers both free and paid themes. While Shopify offers a variety of themes, some are not as feature rich as those of the third-party themes.
The paid themes range from $100 to $180.
However, if you need more customizations and features, choose Envato Market for an impressive selection of popular Shopify themes at affordable prices.
Envato Market includes features such as complete customization control, social sharing, newsletter integration, zoom-in capabilities and quick-view options for products, and much more. Also, you can opt for multi-purpose themes.
[Example of 20+ Great Shopify Templates]
WooCommerce
WooThemes offers customized and free WooCommerce themes. The paid themes range from $60 to $300. You can also integrate it with any WordPress theme. This is a benefit of WooCommerce. Thus, theme selection is certainly rich.
[Example of 20+ Great WooCommerce Templates]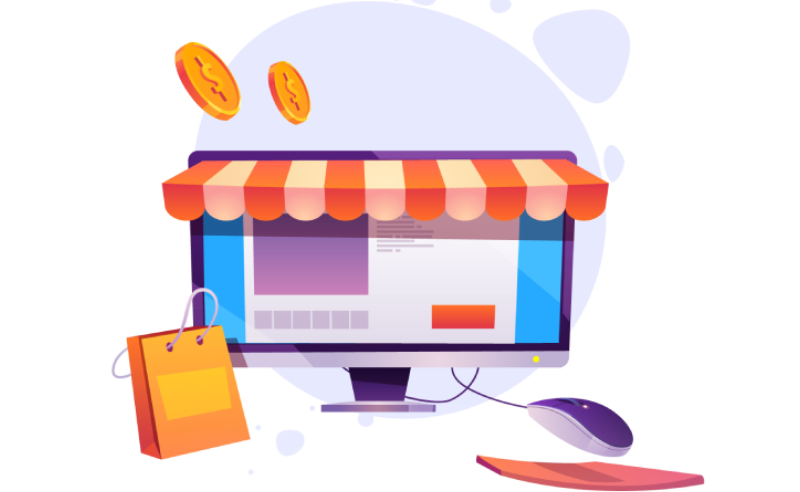 One-stop solution for all your Shopify requirements!
Set up your Shopify store or migrate to one with Zestard's Shopify Development services.
SEO
Shopify
Shopify includes a packaged system for e-commerce sites and hence does include basic SEO-friendly features. But for getting the sites to rank up high on Google, it does not allow enough flexibility to push for effective content marketing strategy or advanced SERPs.
Shopify automatically generates XML sitemaps for stores
It provides Meta Tags to avoid any sort of duplicity, important for SEO-friendly portals
One is not free to change the structure or apply on-page SEO to Shopify stores easily
Limited options for building readership and content marketing
WooCommerce
WooCommerce is an e-commerce extension for WordPress, which is the number one blogging platform in the world. Its inherent advanced SEO-friendly features and highly customizable feature set allows users to boost SEO success more than ever!
WooCommerce is more customizable for sites that require changes
Since it is developed like a blogging platform, it is extremely SEO-friendly.
One can edit the base URL structures, permalinks, etc. that aid in the SEO of the site
It includes a quick and easy application of SEO-related elements including slugs, titles, meta descriptions, headings, image tags etc.
One can leverage free and premium plugins to boost SEO results for the site too.
Since it is self-hosted, the technical skills required for installation and configuration could be a bit of a hassle but it does help in improving page load speed and thus lead to better SEO rankings
Customer Support
Shopify
Shopify is renowned for its high-quality customer care.
It offers a 24/7 access to every customer. They address every query via email, calls and open chat. Also, you can get an access to an extensive knowledge base. This covers all the FAQs.
WooCommerce
On the other hand, WooCommerce lacks a good customer support. Customers can get support from the WordPress forum. Also, you can create a free user account at WooCommerce.com. They provide the best solution to all your queries and problems.
Performance
Shopify
Shopify is a highly flexible platform but is restrictive when it comes to complete overhaul of the website structure
The site page loads could be affected due to different factors, which are not in the hands of administrators
Small e-commerce vendors can get up and running with the options provided to them and even manage their catalog faster than other e-commerce platforms.
WooCommerce
If one is technically sharp, one can retain full control of the store and even boost performance considerably.
With complete access to website files, source code, and data, store-owners can get their sites to perform better than ever.
One can even build WooCommerce-based stores on the computer with offline mode and then get it live, when satisfied with its robustness and security.
The platform's flexibility can enable better performing e-commerce websites than Shopify.
Pricing
How Much Does Shopify Cost?
Shopify has various plans – Basic, Shopify, Shopify advanced, Shopify Plus. The pricings are clear and vary as per the plans.
Basic – This plan is applicable to the stores with an annual turnover under $10k. Price: $29
Shopify – This plan is applicable to the stores with small sales. Mostly the stores with an annual turnover between $10k and $50k. Price: $79
Advanced Shopify – This plan is applicable to the stores with growing sales. Mostly those stores with an annual turnover between $50k and $250k. Price: $299
Shopify Plus & Gold – This plan is applicable to the stores doing large scale businesses. Mostly those stores with an annual turnover above $250k. Starts at $2000 per month. [Read more about Shopify Gold]
Click Here to View Detail Pricing Plan with Features
How Much Does WooCommerce Cost?
WooCommerce on the other side offers the platform for FREE.
But as shared earlier, you need to buy a Hosting Service, where you can install WooCommerce. The hosting service can cost you around $5 – $100 per month.
Apart from hosting services, you will pay additional for the domain ($8 – $15 Annually) and SSL Certificate ($50 – $200 Annually)
The Pricing Perspective:
At first glance, WooCommerce appears to be a cheaper alternative and it's surely better-priced option compared to Shopify if one is ready to maintain and set up the complete website by yourself.
BUT if you are NOT technically savvy, and have no idea about hosting plans, SSL, etc., you will end up outsourcing WooCommerce development to experienced eCommerce Development Agency who might charge hourly rates for the installation, setup, and management of the store. In this scenario, WooCommerce may end up costing you more than Shopify!
Limitations:
Limitations in Shopify
Some themes and plugins are costly
Restrictive in implementing wide-scale changes
Lack of flexibility in appearance and content management
Limitations in WooCommerce
Tougher and more time-consuming to install and set up stores
Needs good technical skills to solve problems
Lack of high-class customer support compared to Shopify
Limitations in WooCommerce
Tougher and more time-consuming to install and set up stores
Needs good technical skills to solve problems
Lack of high-class customer support compared to Shopify
Existing Customers
Shopify powers the most popular brands that are making millions. Here is a list of some of the biggest brands using Shopify.
Red bull
The New York Stock Exchange
Budweiser
Tesla Motors
Penguin Books
The Economists
Here is a list of some of the most notable big brands using WooCommerce on their sites.
All Blacks
Ripley's Believe It or Not!
Orange Amplification
Weber
Singer
Ghostbed
CitySightSeeing Dubai
Airstream
This is surely a never-ending debate. It strictly depends on your demands and the investments. Both these platforms offer everything you need to set up an online store and in return provide good turnovers.
However, I believe that if you invest a little in one of the Shopify plans, Shopify will take care of the rest. Also, within no time you can experience good returns.