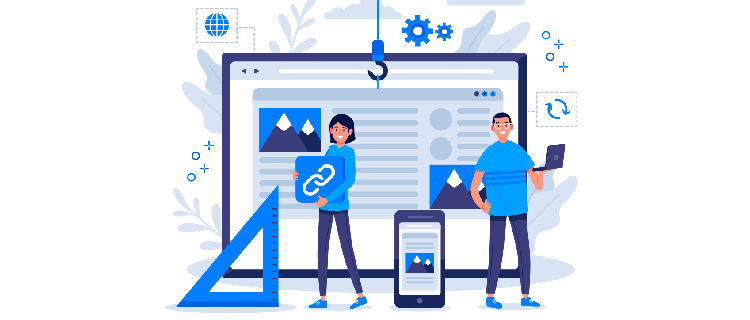 In the realm of search engine optimization (SEO), link building plays a vital role in boosting website visibility and organic rankings. While there are various techniques to acquire backlinks, manual link building remains a popular and effective method.
In this article, we will explore the meaning of manual link building, delve into strategies for successful implementation, and provide useful tips to maximize their impact.
In this article, we'll cover:
What is Manual Link Building?
Manual link building refers to the practice of acquiring backlinks to a website through deliberate and personalized efforts.
Unlike automated or spammy techniques, manual link building involves human intervention and strategic outreach to relevant website owners, bloggers, and influencers. The process typically includes identifying potential link prospects, establishing relationships through direct communication, and convincing them to link to your website.
It focuses on acquiring high-quality, relevant, and authoritative backlinks that help improve search engine ranking, increase organic traffic, enhance website authority, and boost brand visibility. It requires research, relationship building, and content creation to establish valuable connections within the online community.
Zestard specializes in outreach-based manual link building services such as Guest Posting, HARO, and more.
Check out some of our Successful Link Building Case Studies:
Get in touch with us if you are looking for manual link building services.
Why Is Link Building Important?
Search engines consider backlinks crucial in determining the credibility, authority, and relevance of a website. By acquiring high-quality backlinks from authoritative and relevant sources through manual link building efforts, you signal to search engines that your website is valuable and trustworthy.
These backlinks act as votes of confidence, indicating to search engines that other websites vouch for the quality and relevance of your content. As a result, search engines are more likely to rank your website higher in search results, leading to increased visibility and organic traffic.
Manual Link Building Strategies
When implementing manual link building, there are several effective strategies to consider.
Digital PR
Digital PR involves leveraging online media outlets, influencers, and industry publications to earn backlinks and increase brand exposure. This strategy focuses on building relationships with journalists, bloggers, and influencers, and securing media coverage through newsworthy content like DIY Study, Survey, Product Launches, expert commentary, and much more.
Examples of Digital PR Articles:
HARO
HARO (Help a Reporter Out) is a platform that provides an opportunity to connect with journalists, reporters, and bloggers who are actively seeking expert insights and commentary for their articles.
Register as a source on the HARO platform to start receiving emails with inquiries from journalists and bloggers seeking expert input for their articles. You can choose specific categories or industries that align with your expertise and interests and start pitching queries.
Writing insightful responses to these inquiries not only helps you establish yourself as an authority in your field but also provides an opportunity to earn a backlink.
Through this activity, we have earned links from media outlets like Yahoo, Business Insider, Reader's Digest, Business.com, Hustle.com, American Express, and many more.
Example of HARO Links Earned by us:
Today, there are various platforms like HARO. Read our guide on HARO Alternatives to discover more such platforms.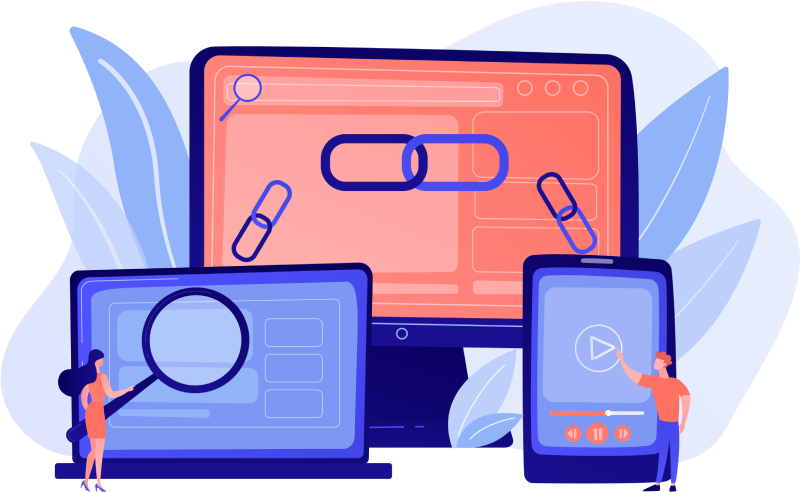 Do you need help with Link Building?
Contact us today! We offer a variety of link building services that can help improve your website's ranking on search engines.
Guest Posting
Guest posting is the practice of writing and publishing content on someone else's website as a guest author, typically to gain exposure, build backlinks, and establish credibility in a particular industry or niche.
It helps you tap into the existing audience of the target blog or website, driving targeted traffic to your site while acquiring valuable backlinks.
Identify the authoritative websites within your niche that accept guest posts. Conduct thorough research to understand their content guidelines, target audience, and the types of topics they cover. Craft high-quality, unique, and engaging articles that align with their audience's interests and offer valuable insights.
Examples of Guest Post Links Built by us:
Skyscraper Technique
The Skyscraper Technique involves creating high-quality, valuable content that outperforms existing content on a particular topic. This could include adding more relevant information, incorporating multimedia elements, or providing unique insights. The goal is to make your content more comprehensive, informative, and valuable than existing pieces.
Once your content is ready, you reach out to websites and influencers that have linked to similar content and present your improved version as a valuable resource.
By offering a superior piece of content, you increase the likelihood of attracting backlinks from those who have previously linked to similar posts or articles. This technique leverages the principle of providing better value, which can lead to more backlinks and increased visibility for your website.
Examples of Skyscraper Links Built by us:
Broken Link Building
Broken link building involves identifying broken or dead links on relevant websites and reaching out to webmasters to notify them of the issue and offer your content as a suitable replacement. When reaching out, it is essential to demonstrate the relevance and value of your content, highlighting how it can fill the gap left by the broken link.
Finding broken links is a lengthy process and not feasible for websites in all niches. This activity requires vigorous hunting for broken links that simultaneously match the content you are going to offer. Hence, broken link building can be done, but is not always recommended.
List Your Site In Trustworthy Citations Sites
Citation sites are online directories or listings that display information about businesses, including their name, address, phone number, and website URL. These sites are considered authoritative and reputable by search engines, making them valuable sources for acquiring backlinks.
Trustworthy citation sites often include directories, industry-specific platforms, and local business listings, allowing you to reach a wider audience and target specific niches.
Start by researching and compiling a list of reputable citation sites that are relevant to your industry or niche. Look for sites with high domain authority, a good reputation, and a strong user base. These sites should provide valuable information to users and have a positive online presence.
Influencer Outreach
Influencer Outreach mainly helps us build relationships with influencers and help us in promoting our content through them. The primary goal of influencer outreach is to tap into the influencer's reach and influence to amplify brand awareness and drive engagement.
We may not always get a backlink, but getting an influencer to share your content is no less than that. However, on a fortunate occasion, we experienced an additional benefit during our influencer collaboration – we received a backlink from the influencer.
The endorsement from an influencer holds significant weight in the eyes of their followers, contributing to building brand trust and expanding our reach.
How To Choose The Right Manual Link Building Service Provider?
When selecting a manual link building service provider, businesses must consider several key factors to ensure they choose the right one for their needs.
Experience and Expertise: Look for a link building service provider with a proven track record and substantial experience in manual link building. Evaluate their expertise in your industry or niche to ensure they understand the specific challenges and opportunities related to your business.
Quality of Backlinks: Assess the quality of backlinks the service provider can deliver. Ensure they prioritize acquiring high-quality, relevant, and authoritative backlinks that align with your business goals. Quality is more important than quantity when it comes to backlinks.
White Hat Techniques: Confirm that the provider strictly follows ethical and white hat link building techniques. Avoid providers that engage in black hat practices, as they can harm your website's reputation and incur penalties from search engines.
Customized Strategies: A good link building service provider will tailor their strategies to meet your business's specific needs and goals. They should be able to understand your target audience, industry, and competitors, and create customized link building campaigns accordingly.
Reputation and Reviews: Research the provider's reputation in the industry and look for reviews or testimonials from their clients. Check their online presence, website, and social media profiles to get a sense of their credibility and professionalism.
Pricing and ROI: Consider the pricing structure of the service provider and evaluate it in relation to the potential return on investment (ROI) you can expect. While affordability is important, prioritize providers that offer value for your investment and demonstrate a focus on delivering measurable results.
By considering these factors and conducting thorough research, you can choose the right manual link building service provider that aligns with your business objectives and contributes to your SEO success.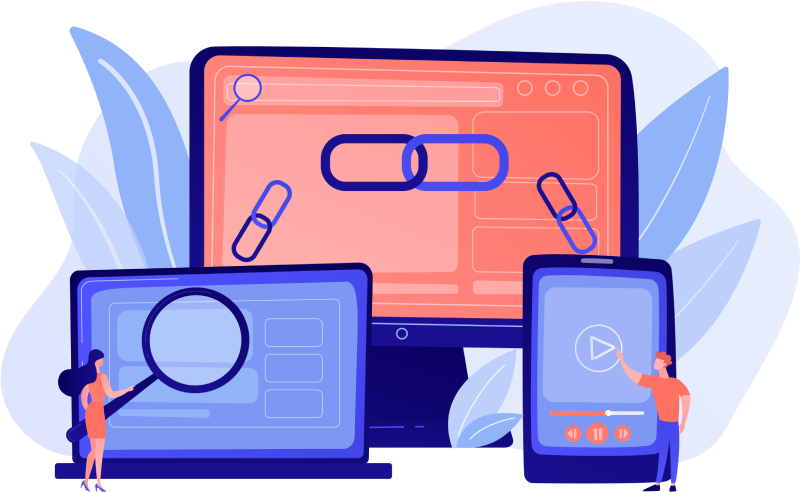 Do you need help with Link Building?
Contact us today! We offer a variety of link building services that can help improve your website's ranking on search engines.
Tips for Maximizing the Effectiveness of Manual Link Building
To maximize the effectiveness of manual link building services, consider the following tips.
Choosing the right keywords and anchor text
Conduct keyword research to identify relevant and high-performing keywords related to your content or target audience. Opt for keywords with a good search volume, low competition, and high relevance to your website or a specific page.
When it comes to anchor text, it's important to use natural and organic phrases that seamlessly blend into the content. Avoid over-optimized anchor text and aim for a diverse mix of exact match, partial match, branded, and generic anchor text.
Ensure the keywords and anchor text are contextually relevant to the linking page and your website content. You can also vary your anchor text by using variations of keywords, synonyms, or related phrases to maintain a natural link profile.
Targeting high-quality and relevant websites
Identify the websites within your industry or niche that have a strong online presence, high domain authority, and a significant following. Look for websites that regularly publish content related to your industry, as this increases the chances of obtaining relevant backlinks. Analyze the website's link profile to assess the quality and credibility of its existing backlinks.
Creating valuable and shareable content
Identify the trending topics to figure out what kind of content is currently in demand. Craft high-quality content that offers unique perspectives, actionable tips, or in-depth analysis.
Incorporate visually appealing elements such as images, infographics, or videos to enhance the overall user experience. Additionally, make sure your content is well-structured, easy to read, and optimized for search engines.
Building relationships with website owners and influencers
Show genuine interest in their work, engage with their content on social media, and provide constructive feedback. Building a relationship takes time, so be patient and persistent in your communication efforts.
These relationships can not only result in quality backlinks but also expand your network, enhance your reputation, and increase the visibility and effectiveness of your manual link building services.
Ensuring ethical and natural link building practices
It's crucial to adhere to search engine guidelines and avoid any manipulative tactics that can lead to penalties or damage your website's reputation. Avoid engaging in link schemes, purchasing links, or participating in link farms, as these practices can harm your website's rankings in the long run. Prioritize quality over quantity, seeking relevant and authoritative websites to acquire backlinks from.
By implementing these tips, you can enhance the effectiveness of manual link building services and strengthen your website's authority, visibility, and organic search rankings.
Key Takeaways
Manual link building plays a crucial role in improving a website's visibility, authority, and traffic. By employing these strategies and tips, businesses can unlock the potential of manual link building services to boost their website's rankings, increase organic traffic, and achieve their online marketing goals.
FAQs on Manual Link Building
How does manual link building differ from automated link building?
Manual link building involves the process of acquiring backlinks through personal outreach, relationship building, and content promotion, ensuring relevance and quality. It requires human effort, expertise, and customization.
Automated link building, on the other hand, utilizes software or tools for building links automatically, often with less control over relevance and content quality.
How can a business find high-quality, authoritative websites for manual link building?
To find high-quality, authoritative websites for manual link building, a business can employ several strategies such as conducting thorough research using search engines, exploring industry directories and listings, leveraging professional networks, seeking recommendations from industry influencers, and monitoring competitors' backlinks. Additionally, using SEO tools like Ahref and SEMRush can provide valuable insights into the authority and relevance of potential link sources.
How can a business measure the success of its manual link building efforts?
A business can measure the success of its manual link building efforts by tracking key metrics such as improvements in keyword rankings and organic traffic.
What are some potential downsides of relying on manual link building services?
Relying on manual link building services can have potential downsides as it is time-consuming, requiring significant effort and resources. Finding relevant and high-quality link opportunities may be challenging. Additionally, there is a risk of low success rates in securing backlinks, and the effectiveness of outreach efforts may vary depending on the expertise and skills of the service provider.
How can a business avoid common mistakes or pitfalls in manual link building?
To avoid common mistakes or pitfalls in manual link building ensure to-
Not fall prey into link schemes (Check the process of the link building service provider as many of them just claim to build link manually, but all they have is a list of websites from where they purchase links)
Choose the right page to build backlinks
Analyze whether you really require backlinks to improve your website rankings.