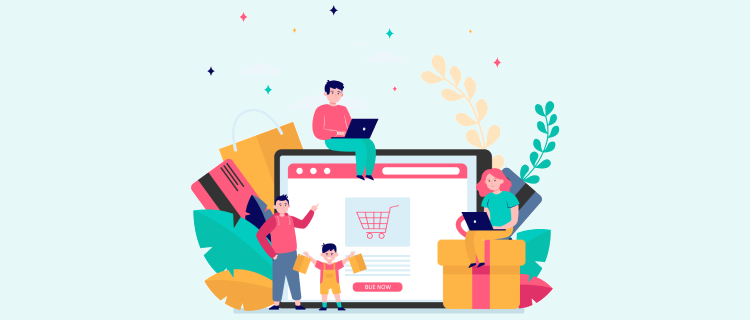 Gift wrapping is an excellent option when giving to dear ones or professional contacts. It adds a surprise factor to the recipient, creates a good impression, and protects the gift too.
If you own an online store, you can provide your customers with the benefit of gift wrapping their products. With the increasing competition these days, it would be hard to select the perfect gift wrapping app to embed in your website.
So to make your work easy, we have curated a list of the 5 best Shopify gift wrap apps. Check them out.
1. Zestard Gift Wrap (Best Gift Wrap App Overall)

The Zestard Gift Wrap App gives your customers a seamless experience and also keeps you a step ahead of your competitors. However, with its ease of use and a fair price range, the Zestard Gift Wrap should certainly be considered.
Key Features
Permissible to enable or disable the gift wrap app from the admin side.
Greet your loved ones with touching personalized message notes such as Happy Birthday/Happy Anniversary gift message.
Simple user interface that also blends easily with your theme.
Gift wrapping options are available at different stages of purchase to make your customer's work easier.
Gives you the option to add a custom price and custom description for the gift wrap option during checkout.
Ratings: ★ 4.9
Pricing:
7-day Free Trial
$3.99/month (Only Single Plan)
Purchase the Zestard Gift Wrap App directly from here.
2. Gift Wrap And Options: Wrapped
Providing gift wrapping service and unique gift options is a good way to bring more customers to your online store. With a free basic plan available with such amazing features, this Wrapped app is not the one to be ignored.
Key Features
Let's customize widgets for the products page and cart page directly into the theme editor of the online store.
Supports Online Store 2.0, custom themes, and vintage themes
Let's you set your own pricing range or even offer gift options for free.
Allows you to offer multiple gift options and lets you charge different amounts for each option too.
Do not get in the way of your Shopify theme by not appearing over your site.
Ratings: ★ 5.0
Pricing:
Startup Plan (Free- Limited Feature)
Standard Plan ($4/month)
Advanced Plan ($8/month)
3. Gift Wrap Plus
The Gift Wrap Plus app allows you to monitor the stats of the best-performing gift wrap as well as track other activities. Though this one is a bit pricey, it can still be considered because of the quality it provides.
Key Features
Completely automatic as no coding knowledge is required, hence manual installing work can be avoided.
Let's you use the basic small plan for free, without any limited trial period.
Gives you access to edit all the gift wrap texts, notes, as well as images for your customers.
Allows you to define a different price range for different product sizes, depending upon your preference.
Let's you provide a gift wrap option for a single product, or specific collection of products, or the whole store.
Ratings: ★ 4.8
Pricing:
Small Plan (Free- Limited Feature)
Medium Plan ($3.99/month)
Large Plan ($8.99/month)
X-Large Plan ($19.99/month)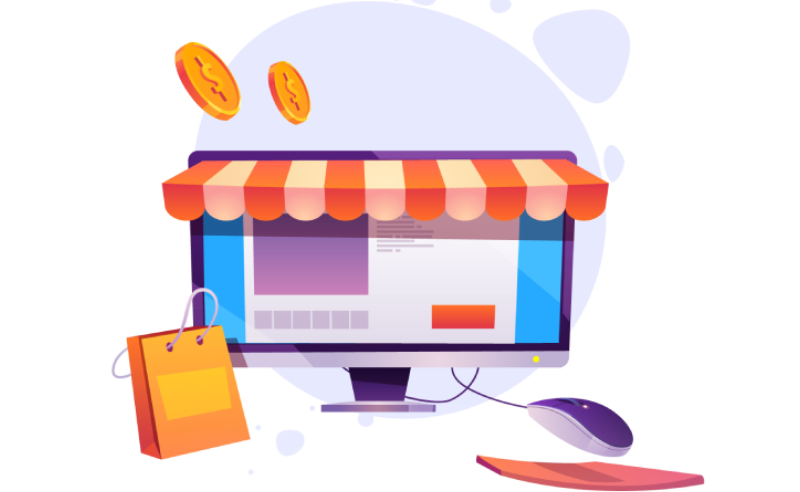 One-stop solution for all your Shopify requirements!
Set up your Shopify store or migrate to one with Zestard's Shopify Development services.
4. Digital Gift Cards | Giftkart
Digital Gift Card or Giftkart lets your loyal customers introduce your brand to their loved ones through personalized gift cards and greeting messages with custom text. With a fair price and numerous features, this simple app can surely be considered.
Key Features
Let's you set up personalized e-gift cards with preset values ranging from $100, $200, and so on.
On selecting the gift card value, your customers can select appropriate greeting cards as per the occasion.
Gives your customers the option of scheduling the gift cards on a particular day they want the gift to be sent.
Gives you complete flexibility to offer gift wrapping for free or charge a cost for it from your customers.
Let you customize the recipient email in accordance with your brand's color and design.
Ratings: ★ 4.9
Pricing:
14-day Free Trial
Plus ($9.99/month)
Premium ($34.99/month)
5. Super Gift Options: Gift Wrap
Super Gift Options lets your customers add their own personal touch to their order by adding gift message notes to the maximum length set by you. This app is a cost-effective option offering amazing functions to customize according to your specific needs.
Key Features
Let's you control the character length of the personalized messages that your customers will be sending their loved ones.
Allows you to hide the prices of the products and the gift wrap purchased by your customers.
A compatible app that supports all Shopify themes.
Completely automatic as no coding knowledge is required, therefore manual installing work can be avoided.
Allows you to define a different price range for different product sizes, suiting your specific needs.
Ratings: ★ 4.9
Pricing:
7-day Free Trial
Basic Plan ($2.99/month)
Pay-As-You-Go Plan ($10/month)
Conclusion
Wrapped gifts are more likely to be sent to the people who are yet to become your customers. Therefore it is necessary that they receive the best quality with the best service from your brand. To make this possible, invest in a good gift wrap app that fulfills the specific needs of your Shopify store.
It's up to you to decide whether you want to offer paid service or free gift wrapping options to your customers. Consider the gift wrap app that not just benefits you but also your customers.
Let us know which gift wrap app you found the most fascinating for your Shopify store!
More Shopify Apps for Your Online Store