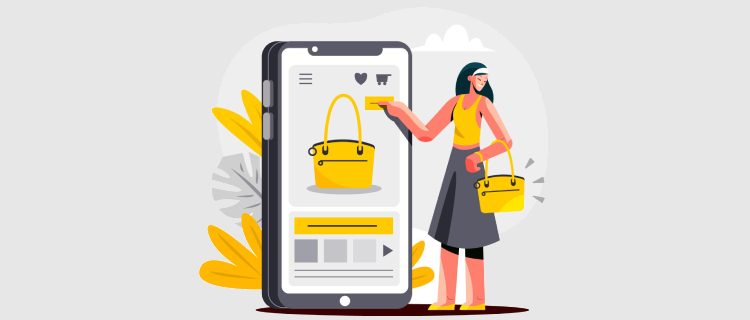 Images on a webpage can increase bytes (size of the pages) and slow down the loading time, hence, it can result in poor customer experience, high bounce rates, and low conversion rates. If you are witnessing these issues, it is time to fix them.
An image optimizer reduces the file size of an image by compressing and resizing it, without compromising on the quality of the image. Images are required to be optimized for the web because they will take less time to load in a user's browser, increasing website speed and performance.
Therefore, keeping images smaller in size is crucial for website performance, and website performance is extremely important for SEO and for keeping users engaged and active on a website. Google prioritizes sites that load quickly, and users are more likely to bounce and less likely to convert if a webpage takes a long time to load. Let us check out some of the best image optimizer apps for your Shopify store.
6 Best Image Optimizer Apps For Shopify
For minimizing the load time and increasing the search engine rankings on your website, you need to try out these Shopify Image Optimizer applications. We have curated a list of apps that can boost your online store's speed by optimizing the images on your website to help your site rank higher in search engine results.
TinyIMG SEO and image optimizer improve the loading time of your website by compressing images up to 70% without compromising on their quality. This app allows you to optimize images automatically, so that you can focus on other aspects of your business.
Key Features
The auto-optimization feature lets you optimize automatically.
SEO and speed store audit with detailed reports and explanations on how to fix the issues detected.
Option of manual image optimization using drag and drop.
Lets you manually update and optimize your meta titles, description, and ALT text.
Add JSON LD microdata to your store with a single click.
Price:
Pay as you go – Free to install
24 Months – $1.99/month
Monthly – $9.99/month
Special Offer – $19.99/month
The SEO – Image Optimizer page Speed app by Avada SEO Suite reduces the load time of websites and helps build user-friendly websites. The other features of Avada SEO Suite include meta title optimization, SEO analysis, auto-add rich Google structured data, and many other features.
Key Features
Automatically embed ALT tags and compress images to speed up your website's loading.
ALT tags can be embedded automatically into every image on the product pages, collection pages, and blog posts.
Automatically optimizes meta titles and descriptions for product pages, collection pages, blog listings, and single blog pages.
Redirects 404 pages to specific URLs, so that your visitors can be entertained.
Price:
14-day free trial
Basic – Free
Pro – $34.95/month
Crush.pics app is believed to take your online store on Shopify to the next level by compressing images and optimizing your website for SEO. It offers the ability to maximize your website's speed by saving bandwidth and space. If you face any troubles, the app team is always available to help you anytime.
Key Features
Lets you pick your compression and rename settings and context as you go.
Allows search engines to find and grasp photos of your product using the image renaming wizard.
Optimizes each image accurately for you to load them easily on the web.
Automatically renames all image file names and ALT texts.
Saves all your original pictures for 30 days, allowing you to restore the images to their original state.
Price:
Basic – Free
Micro – $4.99/month
Pro – $9.99/month
Advanced – $19.99/month
Image optimizer contains a number of remarkable features designed to improve the performance of e-commerce websites. Some of the most commonly preferred functions are page speed optimization and image optimization.
Key Features
Enables you to compress the images before uploading them, without reducing their quality.
Has a friendly support system for solving issues related to photo updates.
Converts the images to formats such as PNG, JPEG, and GIF.
Even if you uninstall this app, your images will still remain compressed in your Shopify store and you can restore them too.
Price:
Free
Basic – $4.99/month
Advanced – $9.99/month
Premium – $19.99/month
Automatically adds alt-text to your images to tell Google what keywords your images should rank for in their search results. When people search for your products on Google images, your alt text optimized images appear in the search results, thus providing you with more organic traffic. This app can be installed and uninstalled with a single click without modifying your ongoing theme codes.
Price: Free
Minifier SEO can customize every image of your store by compressing them to the smallest size without reducing image quality. It also helps in optimizing ALT texts and meta tags.
Key Features
Will not compress images if the quality of the images tends to get compromised.
Doesn't install any code on your store and images remain optimized even after you uninstall the app.
Allows you to select the best optimization preferences, so once it is set up, your store images are rapidly optimized by switching to Auto-optimization mode.
Lets you create a 30-day free backup for your product images.
Provides tools for faster page loading and lets you convert images from PNG to JPEG, which is the better-supported format.
Price:
Free
Starter – $12/month
Basic – $25/month
Advanced – $40/month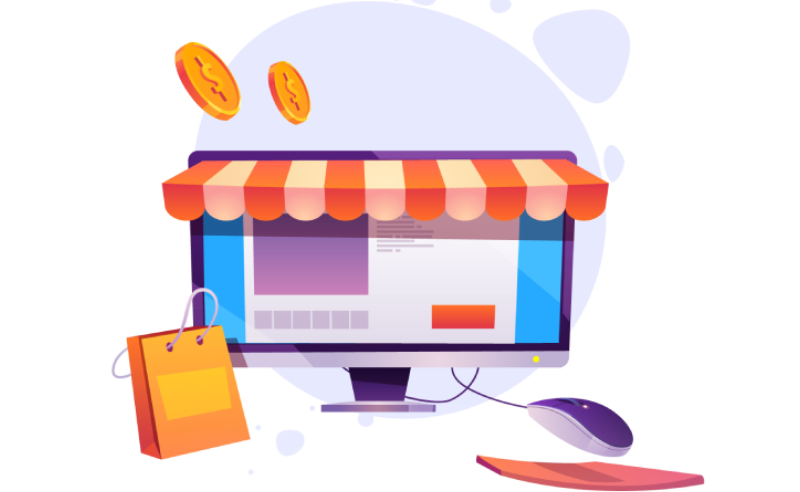 One-stop solution for all your Shopify requirements!
Set up your Shopify store or migrate to one with Zestard's Shopify Development services.
The Importance Of Image Optimization
If your website takes more than three seconds to load, visitors are more likely to abandon it. This will drastically increase your bounce rate, and affect your conversions as well. Some of the major benefits of image optimization include:
Improve Page Load Speed
Page load speed is the average time taken by a webpage to load. Visitors usually prefer web pages with a load speed of less than two seconds. Optimizing images is necessary for increasing the speed of your website. This is required to provide a faster browsing experience to your website visitors.
Improve SEO Rankings & Conversions
The value of ranking higher in the SERPs is known to almost all nowadays. Optimizing your website images with alt texts tells Google what your image is about, thus improving your website's SEO rankings in the SERPs.
Optimizing images helps you rank higher in the search results. The higher your website ranks, the more chances your website gets to capture more visitors. This could possibly lead to increased conversions.
Enhance Visitor Engagement
If you want your visitors to engage on your website, you have to provide them with a reason to do so. Optimizing images increases the probability of visitors interacting with your website's products or services.
Conclusion
In this digital era, every factor related to the performance of your website matters. And the expectations of your visitors are only going to increase with time. It would not be wise to ignore the benefits of using image optimizer apps for optimizing the images present on your website. You could also consider investing in Shopify Development Services for all your Shopify requirements.
FAQs on Shopify Image Optimizer Apps
Does Shopify automatically optimize images?
Shopify does not automatically optimize the images. To optimize the images, an image optimizer app is required. This is specifically needed to speed up the load time of your web pages.
How do I bulk-resize images in Shopify?
To bulk-resize images in Shopify:
Go to Shopify.com > tools > image-resizer
Add your images to it (maximum 6 at a time)
Select size – compact, medium, or large (depending upon your preference)
Click "Submit"
Download your images.
What is the best image size for Shopify?
The best image sizes recommended by the Shopify platform are –
Product Image – 2048 x 2048 pixels
Banner Image – 1600 x 500 pixels
Blog Featured Image – 1800 x 1000 px
However, featured blog images usually follow a 16:9 ratio, and the dimensions of 1400 x 788 pixels are suitable for that.
More Shopify Apps for Your Online Store