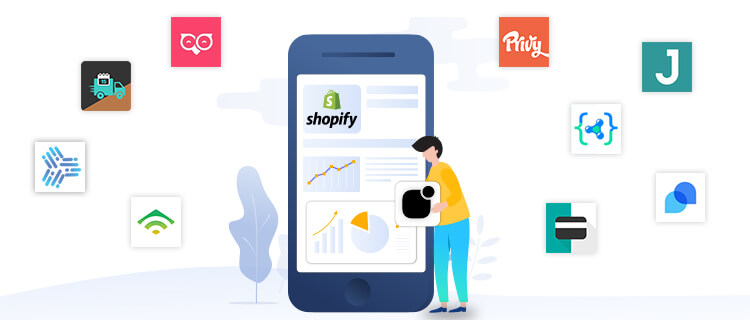 When compared with brick-and-mortar stores, eCommerce is a whole new world! It depends on many impressive factors, which never existed in the retail industry.
Mastering all these factors, and building a strong eCommerce platform is easier said than done. This is when solutions like Shopify are useful.
Shopify is a wonderful tool for creating eCommerce stores that can be used to host and sell your products. Shopify demands minimum configuration. In fact, you can build advanced stores with just a few clicks of a button.
This is how simple and interesting Shopify is. And, as you dig deep into the platform, you can make use of Shopify apps to boost your return on investment.
Picking the right Shopify app for your store is not rocket science. Meanwhile, it is not easy either. Mainly because you have so many options to choose from.
This post is written to help you solve this problem. Here are the top ten Shopify apps, you can choose for your eCommerce store. They are fail-proof and designed with a solid "plan" in mind.
So, let's get started.
1. Sales Pop Master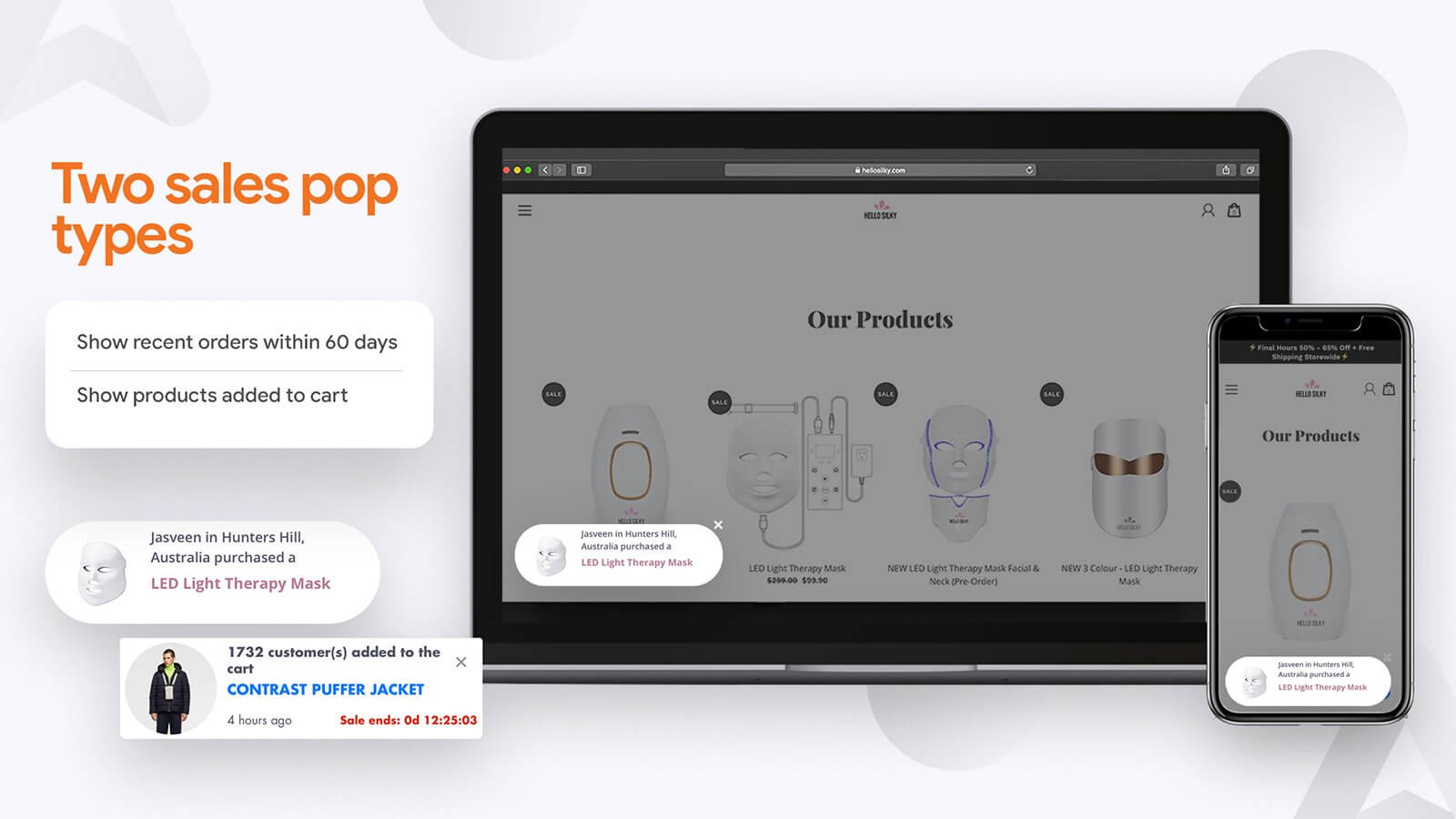 The ultimate aim of Sales Pop Master is to solve all the problems an eCommerce business would have in terms of conversion. Well, your store will remain futile if customers don't add products to the cart, and proceed to checkout. The application can be used as a means of flaunting your social proof, based on recent orders.
Key Features
Three crucial features of the application would be Sales Pop-Ups, Countdown Timers, and Coupon Code Wheel. The countdown timer creates a sense of urgency amongst customers. And, the coupon code wheel gives customers another reason to visit the store.
Pricing
You can choose this application from three different versions. To witness the countdown cart, boost sales and quick view, the 9.99 USD per month plan would work well.
The Pro plan costs 14.99 USD per month, and it offers a coupon code wheel for 1000 views. The advanced plan costs 20.99 USD per month, and it supports the countdown timer in unlimited campaigns.
2. Delivery Date Pro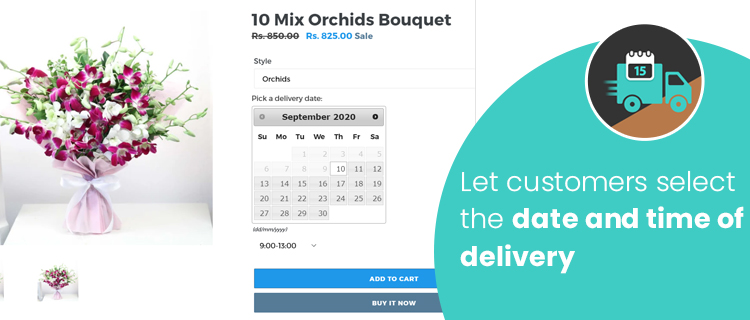 Delivery Date Pro is an easy to use Shopify application using which merchants can allow their customers to schedule a delivery date and time for the orders. It's a great application for Merchants who are selling any type of Food, Flowers, Groceries, and Gift items online.
Key Features
"Cut Off" time is an interesting feature in this application. It limits the number of orders received, with the help of a time constraint. Also, merchants have the freedom to block dates based on business schedules. In fact, you can customize the calendar date and time for every individual product.
Pricing
This application comes in four different variants: cart calendar (7.99 USD per month), Auto date picker (10.99 USD per month), cutoff time and date (14.99 USD per month) and the product calendar (15.99 USD per month). Each of these plans has unique offerings, and you can test the app through its 15-day free trial.
3. Easy Google Shopping Feed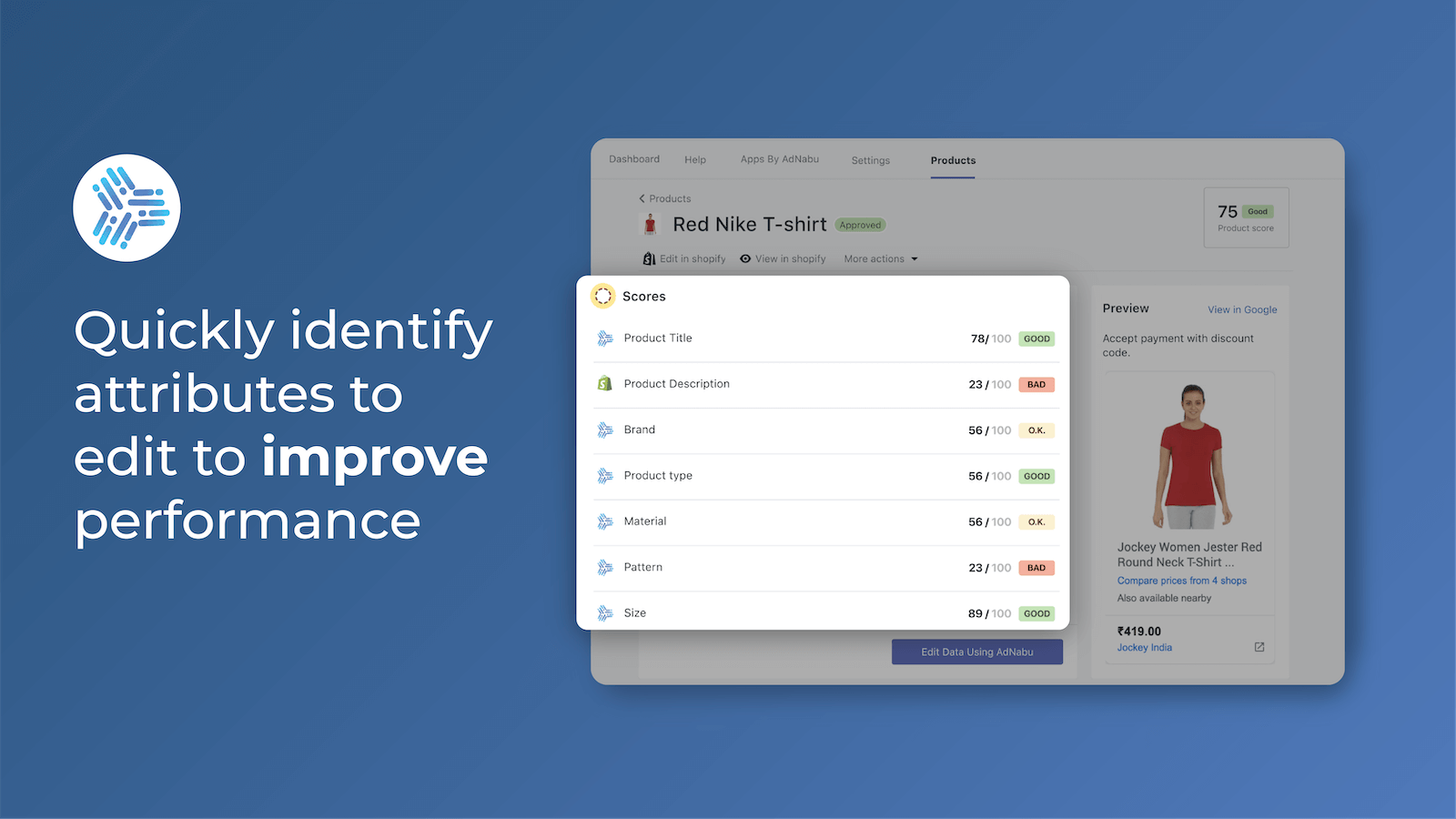 It is important for any eCommerce store to set up their google ads. The process involves multiple steps. And, most businesses need a solution that can help in setting up the merchant center, google shopping feeds, and meta fields. And, the Easy Google Shopping Feed Shopify App takes care of this.
Key Features
Meta field support is an advanced feature offered by this application. It helps in mapping any of your product meta fields to the corresponding Google Shopping attribute. Common attributes supported would be the link, title, image, cost of goods, and description.
You can rely on this application for optimizing your shopping feed. The app makes use of Audit score. Also, you will be able to create a customized shopping feed.
Pricing
The app comes in two variants: the basic and advanced version. The basic version is free for stores with single products. You need to pay 9.99 USD for the first 1000 products. The advanced packages cost around 19.99 USD per month.
4. Tidio Live Chat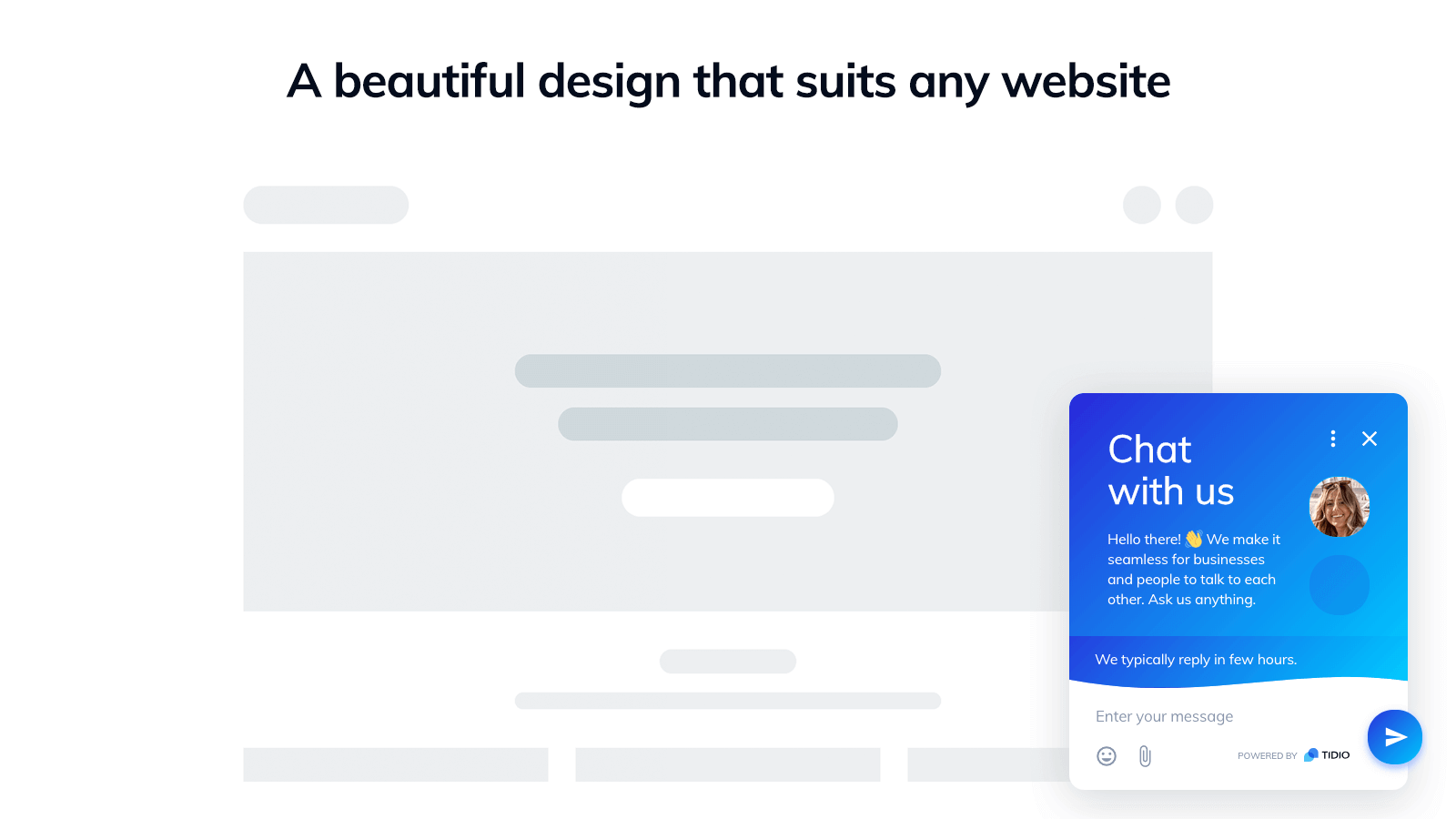 Tidio allows businesses to set up their live chat environment. All the email, messenger and live chat communications can be managed from a single dashboard. The app helps in improving sales with the assistance of intelligent bots.
Key Features
A major benefit in using this application would be its ability to reclaim carts that are abandoned. The intelligent bot takes care of this. Also, it is programmed to understand more about the behavior of customers in your site.
Almost all these operations are carried out automatically. Setting up the Tidio Chat is simple. It takes less than 30 seconds for the process to be completed.
Pricing
You can choose the app from three different prices: The basic plan (Free of cost), the communicator plan (18USD per month), and the Chatbots plan (18 USD per month).
5. Judge.me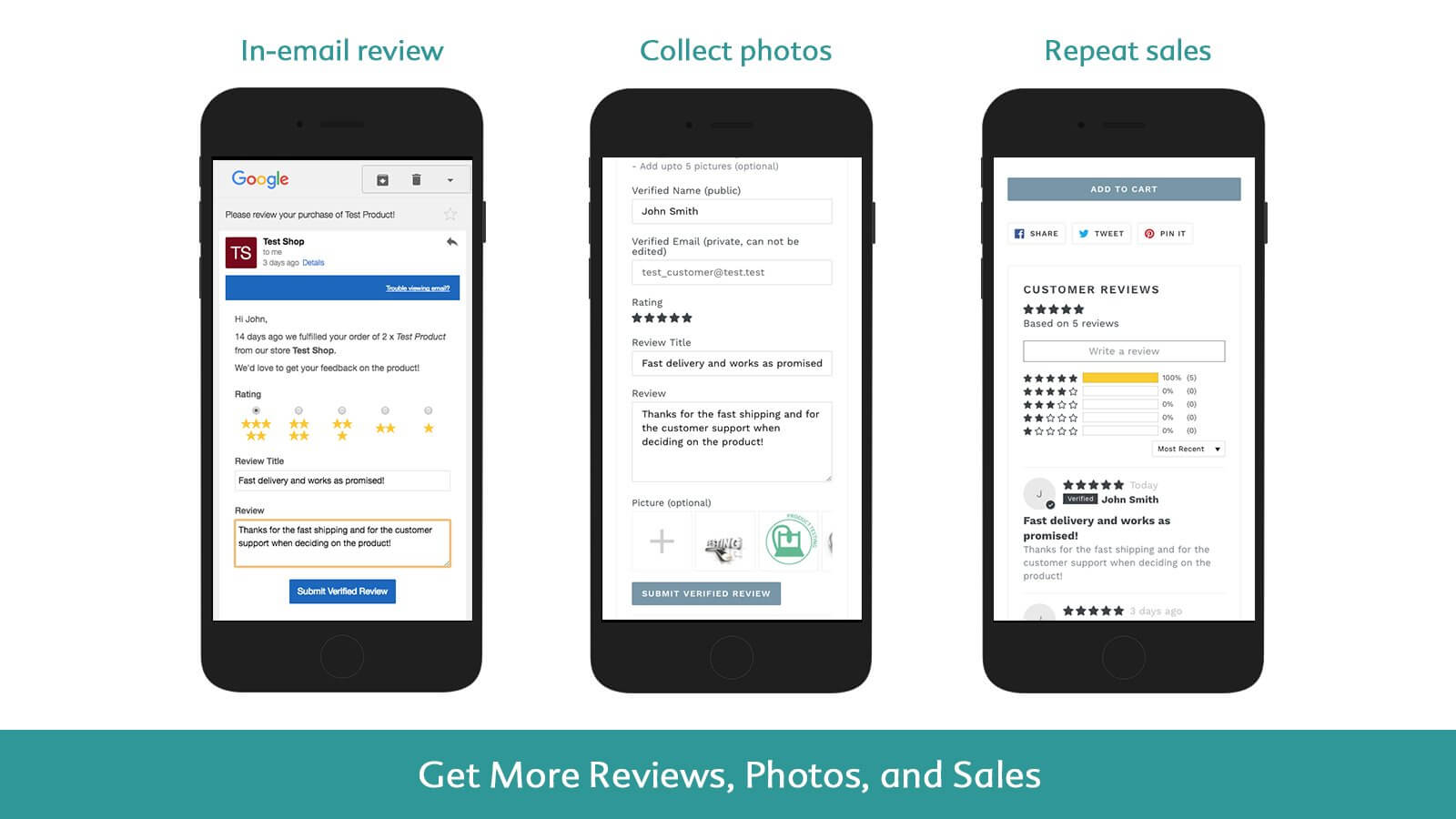 Judge.me is an application for displaying and collecting reviews and ratings about the products in your Shopify store. These details are essential in boosting online traffic and conversion rate. In the long run, reviews and ratings can ensure customer engagement.
Key Features
Highlights of the app would be its product reviews, which have videos, photos, and texts. Also, you can send unlimited reviews, import, and order requests.
In order to show the ratings, you can make use of the review carousel with 6 themes that are offered for free.
And, many businesses are likely to benefit from the ability to share the ratings and reviews on social media networking sites like Tumblr, Pinterest, and Twitter.
Pricing
The application comes in two different versions: The forever free, and Awesome plan for 15 USD per month.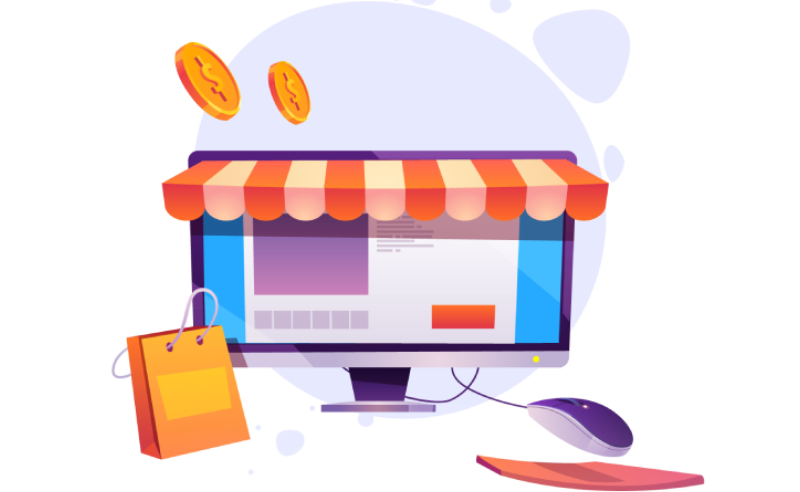 One-stop solution for all your Shopify requirements!
Set up your Shopify store or migrate to one with Zestard's Shopify Development services.
6. Privy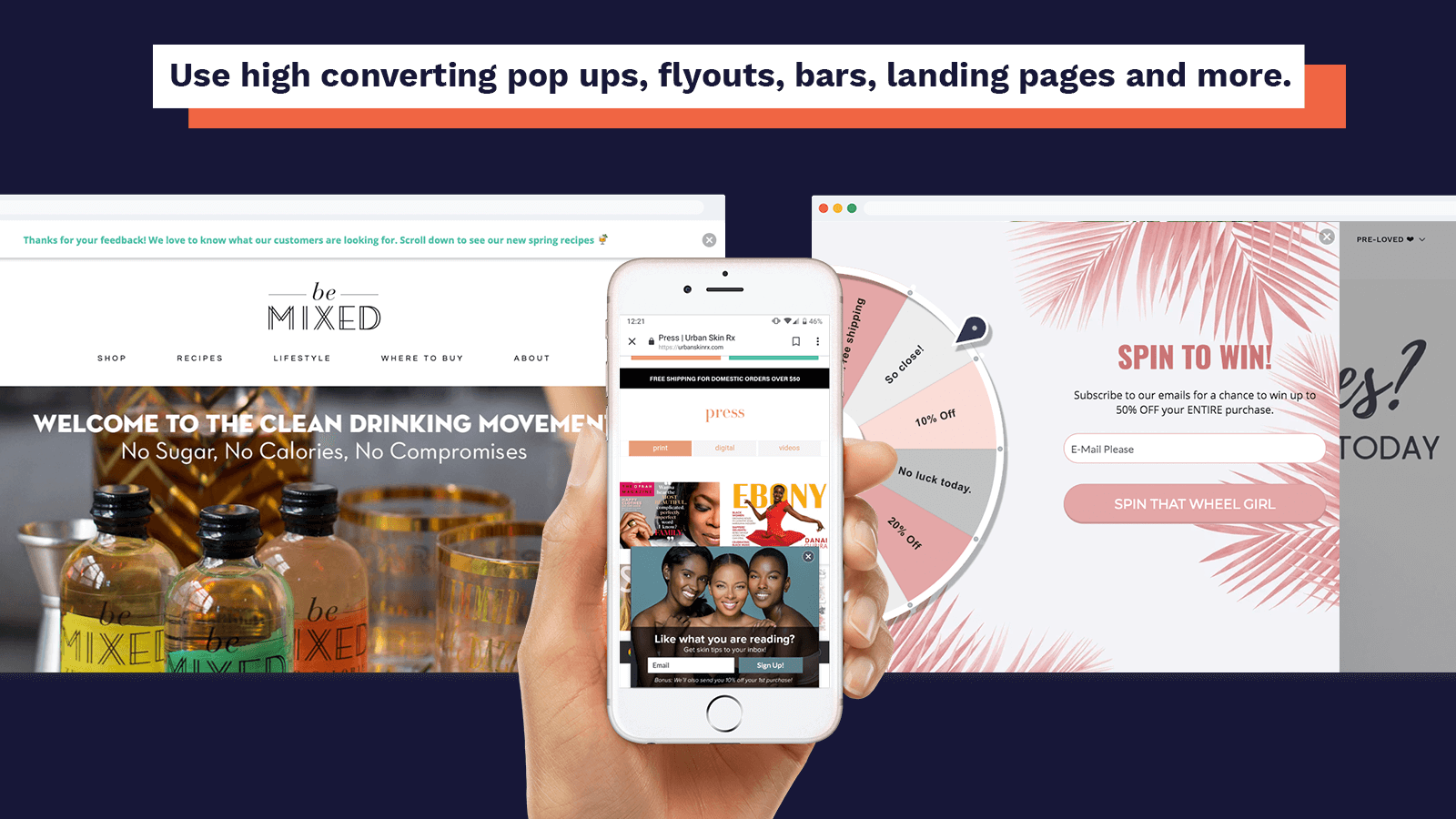 Privy is famous amongst both small and big scale eCommerce stores. The goal of this Shopify application is to collect more email ids, engage in more sales, and eventually boost the conversion rates of your website.
Key Features
One of the most inspiring features of this app would be the ability to customize everything! Whether it is an email pop up, or a flyout or a spin to win wheel, you can customize them easily.
Next, you have the freedom to build targeted campaigns that are based on cart value, abandoned carts, and geography. Thirdly, you can execute A/B split tests using the app to understand how your changes can impact on the overall conversion rate.
Pricing
You can choose from four different options. Most businesses begin with the absolutely free option, which supports 5000 page views. Then, you have privy convert (20 USD per month), Privy email (10 USD per month) and Privy Text (10 USD per month).
7. Free Shipping Bar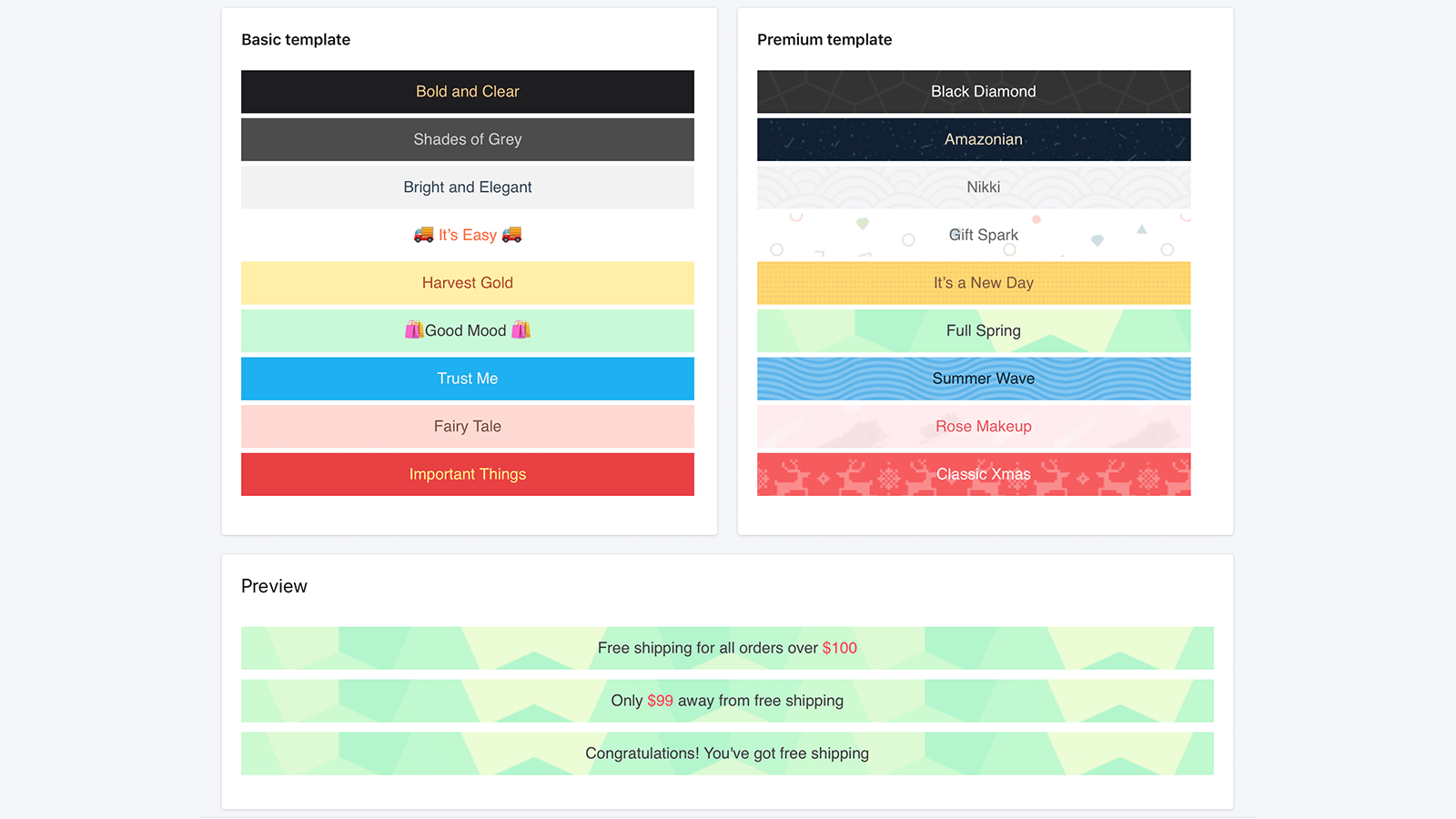 The goal of the Free Shipping Bar is to display all your shipping offers in a customizable and slide-out bar. The messages appear progressively to customers, as they choose and enter items into the cart.
Key Features
Geotargeting is a unique selling point of this application. You will be able to show different shipping bars to customers, based on their actual location. Also, the bar is responsive.
This means you don't need to worry about the display on mobile and desktop devices. Finally, you have the freedom to choose where the bar should be placed.
Pricing
The app comes in two packages. The basic plan, which is completely free. And, the Premium plan that costs 9.99 USD per month.
8. Klaviyo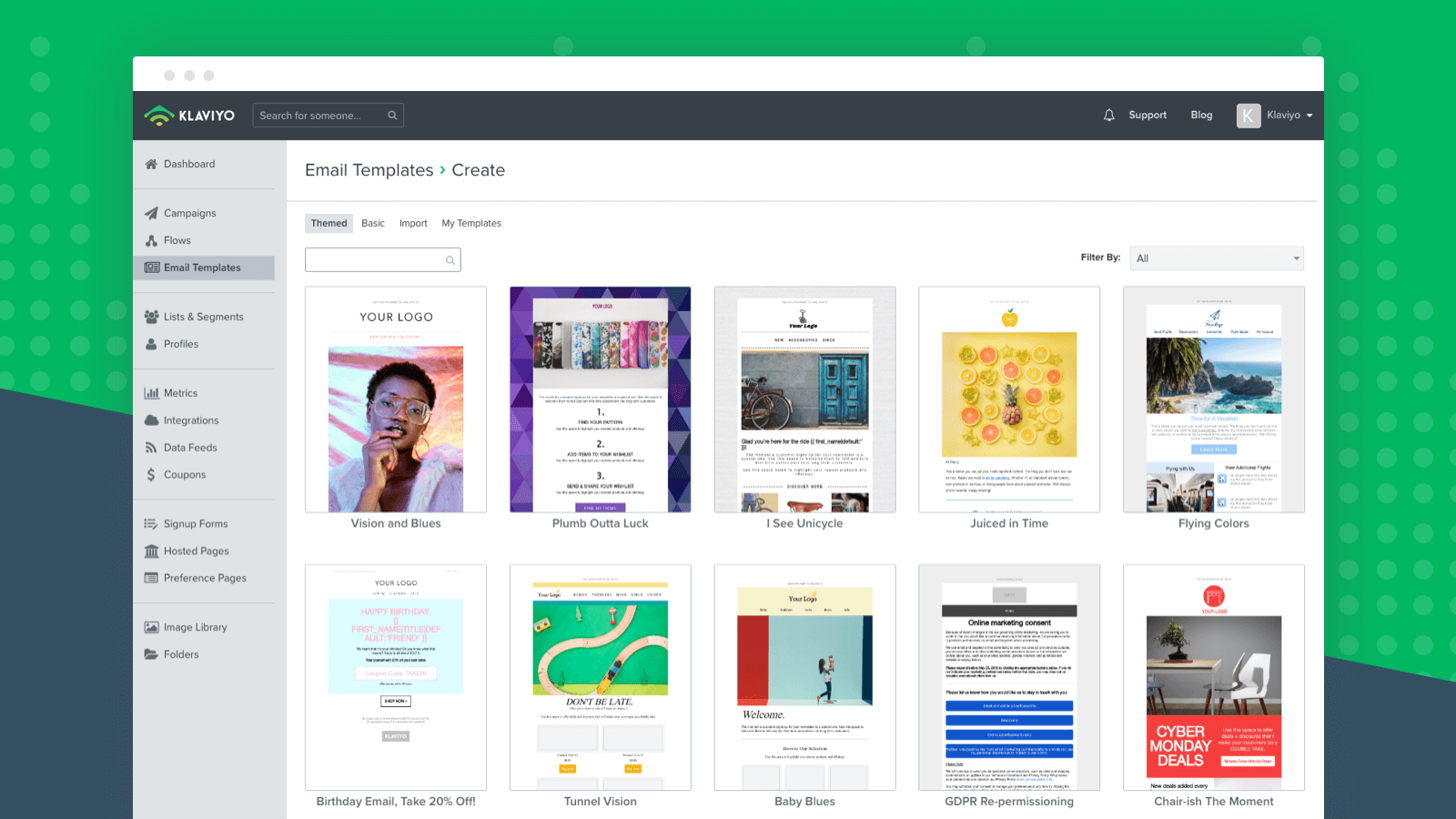 The role of Klaviyo is to assist in eCommerce businesses in building memorable experiences for customers on all their marketing platforms.
Whether it is an in-app notification, or a web notification or an email or SMS – Klaviyo is programmed to understand cues from online users, customers, and subscribers.
Key Features
Klaviyo works by analyzing preferences and behaviors. It makes use of data science to make predictions. Next, the application provides businesses with a centralized customer profile.
This means you have a unified view of where all customer behaviors, preferences, and actions can be found. Thirdly, the app creates personalized and dynamic forms. These help in collecting valuable information about customers.
Pricing
The application is absolutely free to install and use, for 250 email contacts.
9. SEO Booster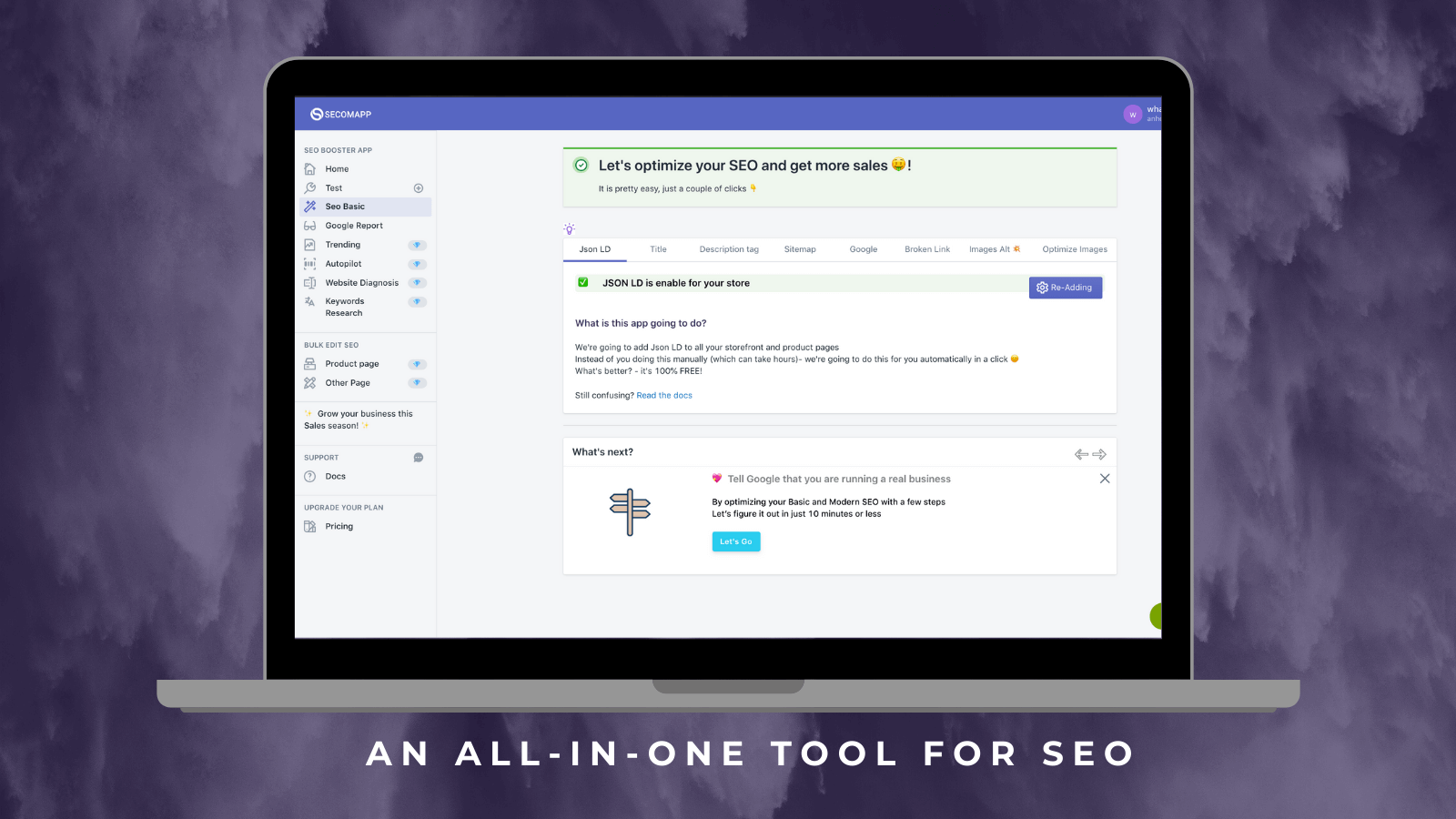 This is an inspiring SEO solution for eCommerce businesses. The app helps in building Google profiles and perfecting your SEO methods.
Key Features
The app comes with many powerful tools, which can be used to structure the data in your website. It ensures that data is structured using JSON-LD, and is search engine friendly.
After setting up the SEO Booster, you can forget about it. The app features "Auto management" for updating ALT texts and redirecting invalid backlinks. Also, the app takes care of keyword optimization.
Pricing
The app comes in two versions. You have a free plan and a growth plan for 18.99 USD per month.
10. PushOwl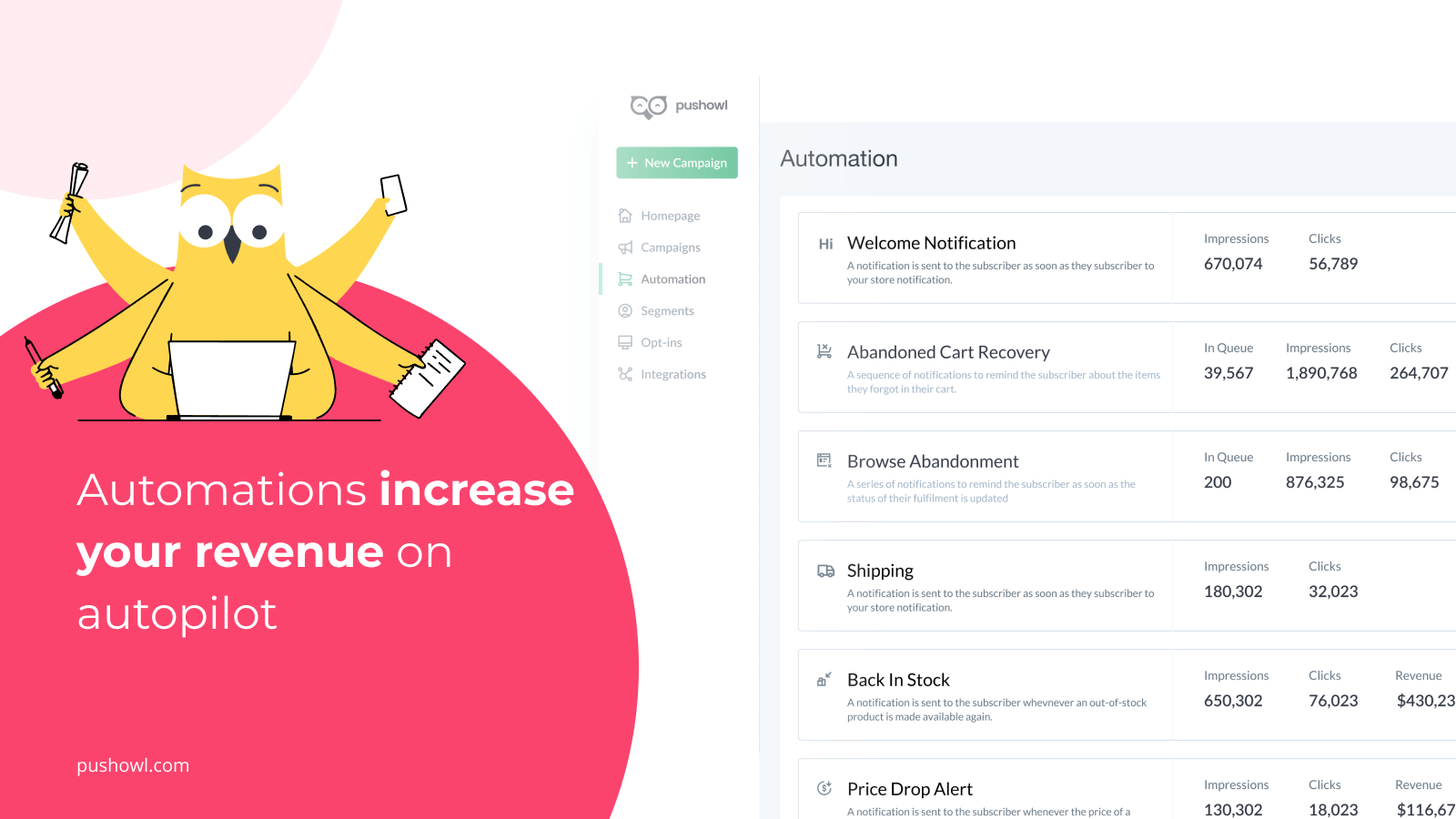 Notifications from PushOwl application will help you recover abandoned carts easily. In fact, the app doesn't rely on personal information for recovering the carts.
Key Features
Cart abandoners are notified without the need for SMS or emails. Instead, the notifications are sent via the browser. The most recent update, allows eCommerce businesses to target both mobile and desktop users.
Above all, you can use this app for its dedicated account manager. From this dashboard, you can modify the notification strategy easily.
Pricing
The app is free to install. And, it features a business plan that starts at 19 USD per month.
Conclusion
On the whole, Shopify apps are designed to change the way you create an online impression. These apps are customized and designed to help you manage online traffic in the best possible manner.
Above all, they can be integrated with your marketing strategy for better ROI and conversion rates. So, do try out these applications on your eCommerce store, for visible improvements.
More Shopify Apps for Your Online Store