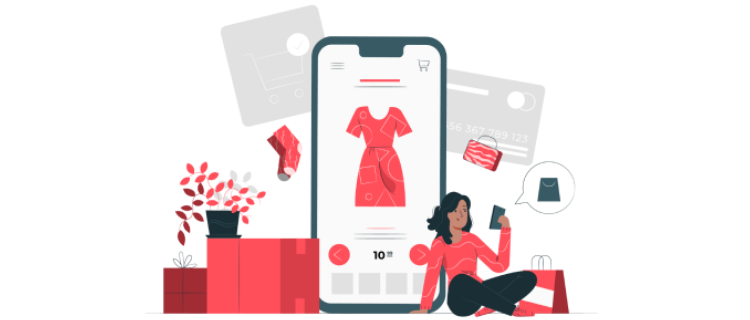 About 63% of online buyers abandon their cart and do not proceed to checkout if the cost of delivery is very high. Also, around 36% of the visitors back off due to extremely slow shipping. The shipping experience impacts both sales conversion as well as customer retention.
If customers remain unsatisfied with the shipping experience, they are likely to move on to your competitors for purchase, provided they get a better shipping experience with them. For providing a perfect shopping experience to your customers, you will require a shipping app that will help satisfy your customer's shopping requirements and keep them coming back in the future.
8 Shopify Shipping Apps for Your Online Store
The good news is there are some amazing shipping apps that will help in solving the shipping issues for your Shopify store.
We have curated a list of the top 10 Shipping Apps for your Shopify store. For each app, we have considered its key features, reviews, ratings, and pricing. Let's discuss them in detail.

Shipway is an ecommerce automation partner that allows you to automate specific processes on your platform so that customers can enjoy a seamless and uninterrupted shopping experience. On the other hand, the app makes it convenient for merchants to manage and deliver their orders accurately.
Key Features
This software has over 600+ carriers in its library.
Allows you to set self-evolving parameters by using AI/ML to provide a carrier selection algorithm.
Lets you automate your return process and provide easy refunds to your customers.
Allows you to provide your customers with a premium experience, from a premium tracking page to a premium returns portal and also send premium notifications over email and SMS.
Pricing:
7-day Free Trial
Basic Plan ($19.99/month)
Silver Plan ($39.99/month)
Gold Plan ($99.99/month)
Platinum Plan ($169.99/month)
AfterShip is a shipment tracking app that supports over 800 shipping services worldwide. AfterShip makes it easy to track your customer's order across multiple carriers right after shipping. It sends out emails and notifications automatically at different shipment stages to keep your customers updated.
Key Features
Provides real-time delivery notifications for different checkpoint status.
Offers customizable templates to send personalized emails or SMS to your customers.
Lets you add a tracking number, store name, tracking link, and store URL during customization.
Automatically import tracking numbers from shopping carts, marketplaces, and CSV files.
Provides an SSL certificate to users having a verified custom domain.
Pricing:
7-day Free Trial
Basic Plan (Free – Limited Features)
Essentials ($11/month)
Essentials Plus ($35/month)
Pro ($119/month)

ShippingEasy is a cloud-based shipping and inventory management solution for small to medium-sized businesses. It offers a massive shipping discount to users and uses real-time data to provide accurate updates.
Key Features
Integrates with UPS and FedEx accounts and also a variety of marketplaces, shopping carts, and ecommerce platforms.
Downloads orders from all selling channels and automatically maps custom shipping preferences, rates, and delivery options.
Enables users to customize shipping labels and packing slips to match branding.
Automatically send emails with tracking information once the order has been shipped.
Allows you to compare prices and services between different courier companies.
Pricing:
30-day Free Trial
Starter Plan (Free – Limited Features)
Basic Plan ($29/month)
Plus Plan ($49/month)
Enterprise Plan ($159/month)

Easyship is an all-in-one cloud-based shipping app that takes care of all your shipping needs. It includes generating labels, packaging, and more. It is a cloud-based shipping technology platform that helps you provide a better customer experience via flexible delivery options at the time of checkout.
Key Features
Allows you to use multiple warehouses.
Lets you customize the packing slips and shipping labels and get exact shipping costs before printing your label.
Automatic updation in the interface to easily track shipments and get updated information.
Calculates taxes and duties at checkout for international shipments to avoid double calculation of shipping fee.
It offers high discount rates with no hidden charges.
Pricing:
Free to Install
Users pay for what they ship
External Charges may apply (Charges are billed by the external provider and won't appear on your Shopify invoice)

PirateShip is a cloud-based shipping management solution that helps small businesses manage and streamline all processes related to purchasing and printing of shipping labels. The centralized platform lets users track shipments, create USPS scan forms by labels or batches, and export transaction data to store in enterprise records.
Key Features
Gives you the cheapest rates for USPS-approved postage with no markup fees or monthly commitments.
Validates every address with the USPS-certified address database to ensure speedy delivery.
Lets you create multiple shipment notification email templates and schedule when you'd like them to be sent to your recipients so they get notified at the right time.
Gives the option of buying labels for thousands of packages at the same time. Unlike other platforms, Pirate Ship doesn't have limits.
Frees you from the pressure of investing in a monthly or annual subscription by utilizing a unified, free-to-use platform.
Pricing:
Free to Install
Pay for shipping as you go
External Charges may apply (Charges are billed by the external provider and won't appear on your Shopify invoice)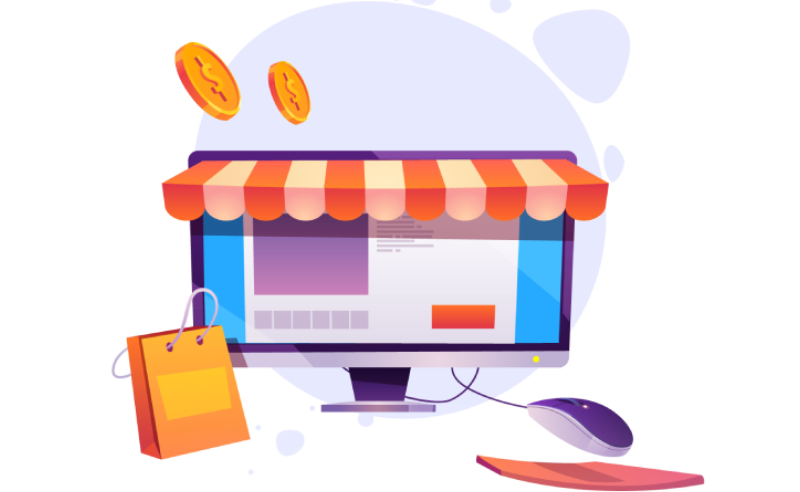 One-stop solution for all your Shopify requirements!
Set up your Shopify store or migrate to one with Zestard's Shopify Development services.

ShipStation is a shipping app that fulfills orders and manages inventory using automation. It allows users to import, manage, and ship orders from the ShipStation hub, which can coordinate multiple online sales channels and multiple carriers.
Key Features
It offers more than 50 integrations with multiple carriers for worldwide shipping, such as USPS, UPS, DHL, and FedEx.
It features a "Returns Portal" specifically developed for handling branded returns.
Provides different levels of support, including phone support, live chat, email, and community forum support.
Lets you avail premier discounted rates from selected carriers without volume requirements.
Allows you to compare prices and delivery times in-app with real-time rate information.
Pricing:
Starter Plan ($9.99/month)
Bronze Plan ($29.99/month)
Gold Plan ($69.99/month)
Enterprise Plan ($159.99/month)

ShipperHQ is a shipping experience management platform that optimizes your checkout with flexible shipping and delivery options. ShipperHQ helps you turn abandoned carts into completed sales with accurate delivery dates, same-day shipping, and expedited options to meet customer expectations.
Key Features
You can set your own pricing rules, including discounts, promotions, markups, and more, making the app suitable for dropshippers and merchants that sell large items.
Allows customers to choose their preferred date and time for delivery.
Gives the option of letting a carrier take over if one of your live-rate carriers is unavailable.
Defines the locations for customers to pick up the package in case they wish for in-store pickup.
Gives you control of when and what rates and options your customers see at checkout.
Pricing:
15-day Free Trial
Essentials ($75/month)
Starter ($200/month)
Standard ($350/month)
Advanced ($600/month)

Shippo is a platform that offers shipping solutions for small businesses that need to streamline their shipping processes. They even integrate with a number of popular ecommerce platforms to help shop owners easily manage their shipping needs—from printing shipping labels to tracking shipments to managing the customer experience.
Key Features
Lets you create and print labels for your shipments and ship them at your own convenience.
Syncs package information to update you and your customers with real-time tracking information.
Works directly with carriers to solve delays and damage issues on your behalf.
Separates individual products within a single order to ensure timely delivery. Also, it splits orders to deliver products from different warehouses.
Pricing:
Starter Plan (Free – Limited Features)
Professional Plan ($10/month)
Apart from the shipping apps, if you are also interested in providing your customers with timely delivery, check out Zestard Technology's Delivery Date Pro app. This app provides a smart feature such as a calendar option to your customers that lets them schedule their preferred delivery date and time at the time of placing the order.
Key Features
Lets you block certain dates and business days
Feature to select delivery dates for upcoming months in advance
Displays calendar in different languages as per the merchant's country
How Do Shopify Shipping Apps Help Your E-commerce Store?
Shopify shipping apps help address minute and complex issues in your shipping process. They facilitate automation to help you streamline numerous cumbersome processes.
In addition to this, these apps help you with several logistics-related tasks too. These tasks include tracking orders, managing carriers, and in some cases, even reducing shipping costs. Shopify shipping apps allow your store to offer an overall impeccable shopping experience to your customers.
Conclusion
We understand that choosing the right shipping app for your Shopify store can be a daunting task. These are the best shipping apps that we have curated for you. Before picking out a shipping app for your Shopify store, ensure to check their reviews, ratings, and features, and select the one that fits best for your ecommerce store requirements. You could also consider investing in Shopify Development Services for all your Shopify requirements.
More Shopify Apps for Your Online Store
Browse more related articles on our Shopify category page.